Julian Lennon's White Feather Foundation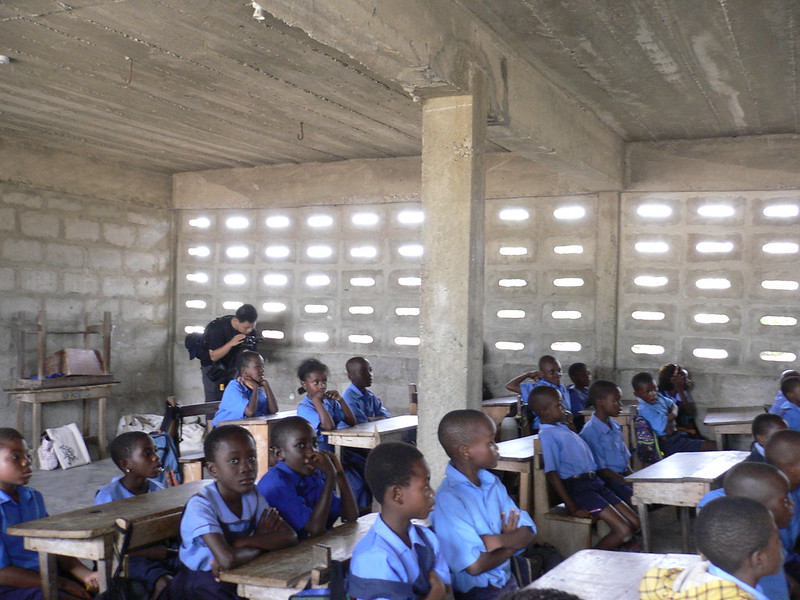 Julian Lennon, a well-known singer, songwriter and filmmaker, is also a philanthropist who created the White Feather Foundation (TWFF). Lennon founded TWFF in 2007, and the organization addresses humanitarian issues. Recently,
the World Literacy Foundation
announced that Lennon and his Foundation would be honored for work done to improve children's literacy rates, especially in still-developing nations and among those who cannot afford an education.
Julian Lennon's Path to The Foundation
The Foundation's ideals, and its name, come from the same source: Julian Lennon's father, John Lennon. A white feather is typically a symbol of peace and goodwill. Before his death, John Lennon told his son that one day he would receive a message as a white feather, and it would be a way of letting Julian know that his father was at peace.
Then on tour in Australia, Julian met with a tribe of aboriginals, the Mirning tribe, and they asked for his help to tell the story of their tribe. As an offering, they presented him with a white feather, and Lennon recognized it as a symbol of peace. Inspired and motivated, he helped the tribe create a documentary to tell their history, with all proceeds going to the tribe. From there, the White Feather Foundation was born.
About The White Feather Foundation
The White Feather Foundation promotes and funds clean water projects, efforts dedicated to improving child literacy rates and work to address humanitarian issues across the globe. Lennon has authored several books, the proceeds of many going to help the foundation or the programs it runs. Money that Lennon's work acquires helps fund TWFF. The organization is entirely nonprofit and is a non-government organization as well.
TWFF has countless projects running. As of October 2021, it had programs including a clean water project in Cameroon and a campaign for earthquake relief in Nepal. In addition, TWFF continuously has applications for Cynthia Lennon's Scholarship for Girls.
Improved Children's Education
The Cynthia Lennon Scholarship for Girls is awarded based on location and need. Lennon established the scholarship in 2015 after the passing of Cynthia Lennon, his mother. Julian added the Cynthia Lennon Scholarship to the Foundation's recurring programs to honor her memory.
As a result of the scholarship, TWFF has sent almost 40 girls to school since 2015. Working with different projects, the scholarship aims to fulfill "educational support" for girls. It has covered housing, uniforms, textbooks and transportation. It funds all years of high school or continued education for each girl. This scholarship has worked to improve female child literacy rates since 2015.
 Improving Girls' Education and Literacy Rates
In Kenya, children receive free primary and secondary education, but economic costs weigh down the ability to attend secondary school, potentially in costs like textbooks. Moreover, girls have historically been disadvantaged in completing their education, which has been particularly notable during the pandemic. In Kenya, girls can face challenges from pregnancy to sexual violence, damaging educational prospects as a consequence.
TWFF has begun funding girls' educations in Kenya, working to further a growing trend regarding the gender gap in schools. Between 2015-2020, the female population in schools surpassed the male population. Between 2000-2018, the youth literacy rates have improved, especially in closing the gender gap.
In 2007, girls' childhood literacy rates stood at 81.6% and boys' at 82.3%. In 2014, the rates were 86.1% and 86.6% respectively. Then, in 2018, a few years into the funding provided by TWFF, the rates grew to 88.1% and 87.6% respectively.
The World Literacy Foundation Award
As recognition for efforts toward improvements in child literacy and education across the globe, the World Literacy Foundation (TWLF) honored Julian Lennon and TWFF with the World Literacy Award. The Award works to "[p]ut a spotlight on people and organizations who are doing exemplary and innovative work in the literacy sector."
This award comes from a panel of 16 judges, who deemed Lennon's work crucial and worthy of recognition. One judge, Lord Julian Fellows, stated that "Literacy is the ticket to learning, opportunity, and empowerment."
– Clara Mulvihill
Photo: Flickr
https://borgenproject.org/wp-content/uploads/logo.jpg
0
0
Lynsey Alexander
https://borgenproject.org/wp-content/uploads/logo.jpg
Lynsey Alexander
2021-10-21 01:30:55
2021-10-18 10:33:46
Julian Lennon's White Feather Foundation