Water Quality in Cameroon Improving Slowly But Surely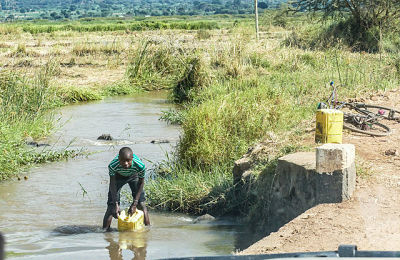 With 663 million individuals who lack access to clean water, it is apparent that the condition of water in many places around the world is very poor. Cameroon, a country located in Central Africa, is one of those places. However, water quality in Cameroon has improved in the last decade.
In both rural and urban areas, people suffer because of the poor water quality in Cameroon. In more rural areas, people walk great distances just to reach rivers. They do not only use rivers to gather water to drink but to bathe as well. These rivers are often contaminated with feces and a plethora of pathogens, making the water unsafe for both drinking and hygienic purposes.
In the capital city of Yaoundé, only 35 percent of the water needed for survival is distributed through pipes. That percentage is simply not enough to provide for an entire city. Individuals are then forced to travel to and navigate rural areas and search for rivers to collect water. Some of the people that live in cities possess a filter that can purify the water that they collect, but not everyone is that fortunate.
Drinking unsanitary water leads to diarrheal diseases, such as cholera. The World Health Organization reports that there are at least 1.3 million cholera cases yearly in Cameroon.
Although the poor water quality in Cameroon is a severe issue, efforts are being made to improve it. Individuals like Franck Eben Onambele, a Cameroon native, are making a difference. Onambele is a Cornell University alumnus and founder of the program One Summer, One Well, which focuses on building wells in Cameroon to provide potable water.
Besides Onambele's work, there are also plans to use the Sanaga River for pipe-borne water. Utilizing the Sanaga River could nearly double the clean water supply for the people of Yaoundé.
Some efforts being made to better Cameroon's water quality have proven to be successful. From the start to the end of the Millennium Development Goals, access to better water sources in the country increased by a total of 19 percent. While there has been an improvement in the water quality in Cameroon, much work is necessary for the future.
– Raven A. Rentas
Photo: Flickr
https://borgenproject.org/wp-content/uploads/logo.jpg
0
0
Borgen Project
https://borgenproject.org/wp-content/uploads/logo.jpg
Borgen Project
2017-07-05 07:30:22
2020-05-15 20:47:33
Water Quality in Cameroon Improving Slowly But Surely