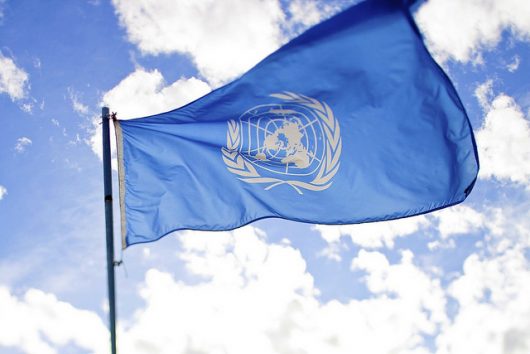 After meeting in Rio de Janeiro, Brazil in 1992 to discuss sustainable development during the World Summit, the United Nations published Agenda 21. The action plan Agenda 21 addresses social, economic, conservation and developmental issues across the globe.
The United Nations used this meeting as a means to establish sustainable development as a global undertaking. U.N. Agenda 21 notes that people's needs of today shouldn't compromise the needs of future generations. It was then declared that the 1990s would be a "turnaround decade" in which leaders would work furiously to reverse the world's most pressing issues.
The issues that the United Nations saw the world facing during the '90s were so extreme that it was not certain that the future would be sustainable for generations to come. Climate change, water security and global poverty were among these issues, and the United Nations Agenda 21 leaders decided to meet again in Johannesburg, South Africa in 2002.
By addressing current global issues, the United Nations Agenda 21 acknowledges the damage that the world is currently facing and suggests optimal solutions for future generations.
The United Nations works to solve these problems at international, national, regional and sub regional levels, and they encourage people to act at the local level to help improve global conditions. Additionally, policies are implemented in different federal, state and local governments to help alleviate poverty, protect the environment and create a more sustainable world.
A key component of fighting global poverty and assisting developing countries is the United Nations improvement of access to exports. The expansion of exported goods allows developing countries to improve their market, thus reducing the amount of the population living in poverty.
By diversifying exports, the United Nations saw improvements reflected in production, prices and environmental, social and resource costs.
Although issues such as the diversity of exports had improvements since the making of Agenda 21, there is still a long way to go. The United Nations encourages civilians to do what they can at the local level. It also prompts leaders at the national and international level to address these pressing global issues and improve the future for generations to come.
As stated in the United Nations Agenda 21, "No nation can achieve this on its own; but together we can—in a global partnership for sustainable development."
– Kassidy Tarala
Photo: Flickr
https://borgenproject.org/wp-content/uploads/The_Borgen_Project_Logo_small.jpg
0
0
Borgen Project
https://borgenproject.org/wp-content/uploads/The_Borgen_Project_Logo_small.jpg
Borgen Project
2017-08-12 07:30:55
2020-06-05 09:30:05
Global Poverty Issues Addressed by United Nations Agenda 21