Tackling Tuberculosis in Cambodia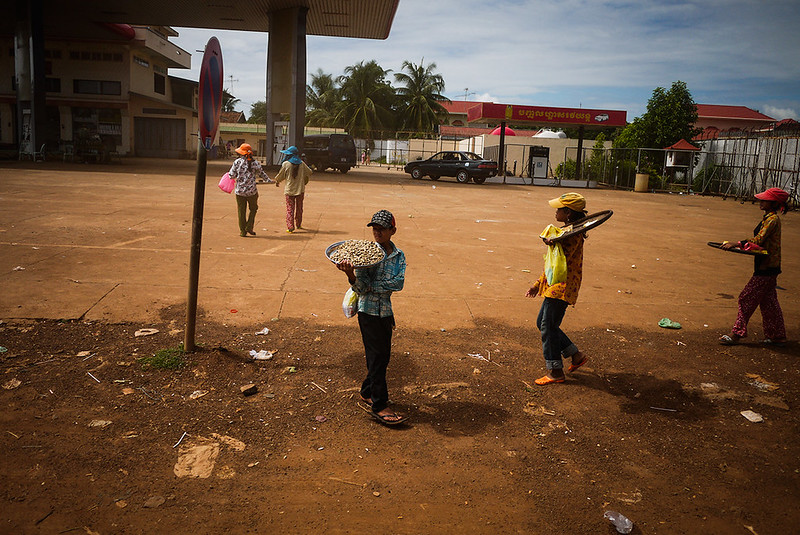 To the nearly 17 million people living in Cambodia, tuberculosis is no stranger. In 2007, it was the seventh leading cause of death in the country. In 2012, it caused nearly 8.6 million Cambodians to fall ill. Today, despite the ongoing threat of tuberculosis in Cambodia, eradication efforts continue to prove that solutions to complex health problems can oftentimes start with the simplest of interventions—take, perhaps, a new washing machine.
A Clean, New Discovery
For the staff at the Khmer Soviet Friendship Hospital in Cambodia's capital, such a realization came around because of Nhib Chhom. Nhib Chhom, the Deputy Infection Control Coordinator, asked nurse educator Kareeen Dunlop to test the bacterial residue of hospital linens. She discovered an extremely minor reduction in the amount of bacteria on washed laundry. This was a surprising finding no doubt, but to the hospital's many employees, less than so.
"Staff have been pleading with me in regards to their laundering," describes Dunlop in a 2019 report. "Nhib Chhom again said how the washing was coming back from the laundry dirtier than it went."
Seeing as the hospital specializes in the treatment of infectious diseases, the nurses' frustration is particularly understandable. Without the proper means to sanitize linens, curbing disease transmission is made unnecessarily more difficult. Furthermore, the lack of sanitization unnecessarily ignites yet another outbreak of tuberculosis in Cambodia.
What to Know About Tuberculosis in Cambodia
Globally, the WHO approximates that 1.8 billion people have TB. Cambodia in particular is still home to one of the largest TB infection rates in the world. Cambodia has approximately 13,000 TB-related deaths per year. Cases of tuberculosis in Cambodia have decreased by 45% between 2002 and 2011. Despite this decrease, however, Cambodia continues to remain among the world's 22 high-burden tuberculosis countries. The Pasteur Institute in Cambodia estimates a TB prevalence of 36,000 cases out of a population of 16 million in 2015 alone. Coupled with an estimated 40% TB under-diagnosis rate according to research at the National University in Singapore, the TB threat in Cambodia is certainly far from passed.
Thankfully, however, such staggering numbers have not gone unchecked. In fact, together the national TB program and international partners have achieved an 85% TB treatment success rate. They continue to address eradication efforts. In the case of the Khmer Soviet Friendship Hospital's laundry problem, the officials involved were Michael and Jodie Flowers. Michael and Jodie Flowers, managers of Commercial Laundry Solutions LTD., who volunteered to install four washing machines and donate a drier to the hospital. Aided by $6,000 worth of spare parts from Electrolux, the Flowers spent three weeks refurbishing their washing appliances. They ultimately granted nurses the ability to deliver sparkling clean laundry for the first time.
How the Cambodian Health Committee is Combatting Tuberculosis in Cambodia
Many others works to empower healthcare providers with the materials necessary to deter global health threats. A nonprofit NGO, the Cambodian Health Committee (CHC), has also been working long hours to eradicate tuberculosis in Cambodia. Additionally, they also strive to eradicate HIV/AIDS from Svay Rieng, Kompot and Kandal, three of Cambodia's poorest and most war-affected provinces.
Founded by research immunologist Dr. Anne Goldfeld, in collaboration with healthcare professional Dr. Sok Thim, the CHC has treated more than 32,000 people with tuberculosis in Cambodia since its founding in 1994. The CHC has also screened over 2,000 people for drug-resistant TB infection. With an integrated emphasis on healthcare, clinical research and education, the CHC implements a community-based healthcare model to provide direct TB care, in addition to investigating the effectiveness of new innovations.
For example, the CHC designed a research study regarding the effects of treatment timing in outcomes for TB and HIV-infected patients. The study, CAMELIA, found that beginning TB drug therapy two weeks prior to administering AIDS medications decreases mortality by 34%.
The Borgen Project recently spoke with Dr. Sarin Chan, a clinical investigator for CAMELIA. According to Dr. Chan, the study has since progressed out of the experimental phase and into the clinical one. The study is involved with early ARV treatment for co TB and HIV-infected patients now recognized in the national guidelines for clinical care of HIV patients. The National Center for Tuberculosis and Leprosy Control's development of a TB prevention strategy is similarly a promising step forward in the fight against tuberculosis in Cambodia, says Chan.
Looking Ahead
At the end of the washing cycle, much good can be said about the progress against tuberculosis in Cambodia. Despite the country's high TB infection rate, increased access to community-based healthcare as provided by the CHC and improvement of hospital sanitation practices all point towards a brighter future.
– Petra Dujmic 
Photo: Flickr
https://borgenproject.org/wp-content/uploads/logo.jpg
0
0
Kim Thelwell
https://borgenproject.org/wp-content/uploads/logo.jpg
Kim Thelwell
2020-07-21 01:31:23
2020-07-21 19:26:33
Tackling Tuberculosis in Cambodia