Top 10 Facts About Orphanages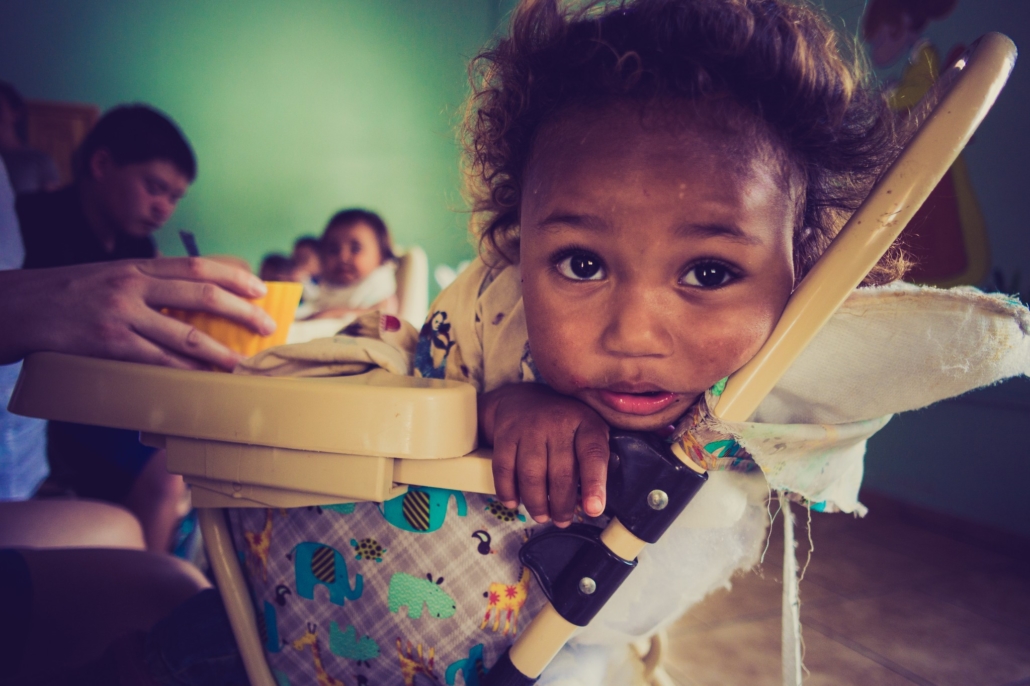 UNICEF defines an orphan as "a child under 18 years of age who has lost one or both parents to any cause of death." The United States and various other Western states have largely phased out orphanages — institutions aimed at caring for and housing children who have lost or been separated from their families. Parts of the developing world continue to use them, however. Keep reading to discover 10 facts about orphanages.
10 Facts About Orphanages
The physical shelter of orphanages is a benefit for children who have become separated from or lost family, however, they need much more than that. Orphan children require affection, figures they can look up to and a sense of emotional security to ensure they reach their fullest developmental potential. While many orphanages have not provided this care in the past, the United Nations' implementation of the "Guidelines for the Alternative Care of Children" in 2009 calls for the strengthening of social services programs. Additionally, this document calls for the prioritization of family-oriented alternatives.
For tourists looking to do some kind of service work abroad, volunteering in orphanages may not be the best way to do it. Throughout South Asia, human trafficking continues to plague many countries and can lead to the separation of children from their families. To continue attracting high paying tourists, many "orphanages" actually contain children whose parents or families are capable of taking care of them.
Globally, the main reason for children winding up in orphanages is not due to parent loss. Rather, children often become separated from their parents due to poverty, which restricts parents from giving their children the care they need. In Sri Lanka, 92 percent of children in private institutions had at least one surviving parent, but these parents were unable to provide adequate care for their children.
Many children who live in orphanages end up staying for extended periods of time, which can cause developmental delays in their social, emotional and intellectual developments.
The number of orphanages is increasing, particularly in Asia, even though the number of orphans is decreasing. People's living conditions are steadily improving around the world, and because of this, families are forcing fewer children from their family homes. Orphanage volunteerism, however, is a profitable market, which unfortunately means that the children's wellbeing is often placed on the back burner.
Oftentimes, the volunteers at orphanages are short-term, meaning that the kids living in the orphanages are not able to form healthy, long-term caretaker relationships. The best option would be to have qualified locals work in the orphanages, which would ensure that relationships last the duration of the children's stay.
A study conducted by the Bucharest Early Intervention Project found that if children under the age of two years old moved from institutional care to a foster care situation, they had a significantly higher chance of making developmental gains than those who stayed in institutional care.
Donors and governments are usually well-intentioned while setting up orphanages but fail to see the long-term negative consequences that arise when children are in these institutions for prolonged periods of time. Creating a space in which disenfranchised children can exist together seems easier than helping an entire society of impoverished families create sustainable households.
Children who end up in orphanages due to family separation do so because of natural disasters, displacement, economic hardships and other forms of conflict. Allowing them the chance to reunite with their families if possible is an effective way to ensure they do not suffer the negative effects of staying in an orphanage long-term.
NGOs and governments often overlook children in institutions such as orphanages. SOS Children's Villages, however, is an organization that focuses almost exclusively on orphaned children. Hermann Gmeiner founded the organization in Austria in 1949, because he saw the devastating effects of World War II on children firsthand. Today, SOS Children's Villages works in 135 countries and villages. Instead of simply institutionalizing orphaned children, SOS Children's Villages works with various communities in order to provide education and as close to family bonds as possible for the children.
These 10 facts about orphanages shed important light on what people largely think is a positive industry. While there are positive intentions behind the construction of orphanages, many do not provide children with the tools or developmental skills necessary to maintain long-lasting, healthy relationships. However, with help from organizations like SOS Children's Villages, hopefully orphaned children will have a better future.
– Emi Cormier
Photo: Flickr

https://borgenproject.org/wp-content/uploads/logo.jpg
0
0
Kim Thelwell
https://borgenproject.org/wp-content/uploads/logo.jpg
Kim Thelwell
2019-06-10 08:32:26
2019-09-15 09:20:43
Top 10 Facts About Orphanages