Ivory Coast Youth Face Unemployment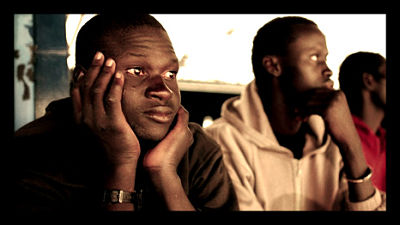 The Ivory Coast is one of a number of countries in Africa that demonstrates a disturbing and increasingly familiar trend. As GDP grows so does inequality and the visible gap being socioeconomic statuses. GDP grew by 9.8% in 2012 in the Ivory Coast and yet almost one fourth of the country is unemployed. It is even higher for the youth between 15 and 35 years of age, almost 60% of whom are unemployed.
This is a dangerous situation as the youth population continues to grow rapidly. These volatile conditions have fueled conflict in the past and could do so in the future without major action to give the youth opportunity for a hopeful future. Many of these youth were involved in the last conflict and have no trade to go back to now that peace has been restored.
In addition, many young people who have received education are still without jobs, thus proving that high levels of education do not necessarily lead to employment. There is a mismatch between the education received and the skills required in the growing economy. The government has been making efforts at improving the sequence of education and entrance into the workforce and has enlisted the aid of several outside organizations.
The United Nations Industrial Development Organization is one such group that has been working to ease young people into the job market and support an entrepreneurial spirit in the Ivory Coast. One big stumbling block is often a lack of adequate funding. The UNIDO combines funding with education and supports efforts to give youth the tools needed to be successful in business. They have also launched a program asking for project proposals for business plans and have selected the most promising ones for training and funding.
The youth of the Ivory Coast must continue to receive education tailored to the needs of the developing economy and the tools to integrate themselves productively into business to ensure that the Ivory Coast remains conflict free and continues to develop.
– Zoë Meroney
Source: Global Post, Business Fights Poverty
Photo: BBC
https://borgenproject.org/wp-content/uploads/logo.jpg
0
0
Borgen Project
https://borgenproject.org/wp-content/uploads/logo.jpg
Borgen Project
2013-07-09 10:42:06
2017-03-20 13:02:45
Ivory Coast Youth Face Unemployment