The Stateless People in Brunei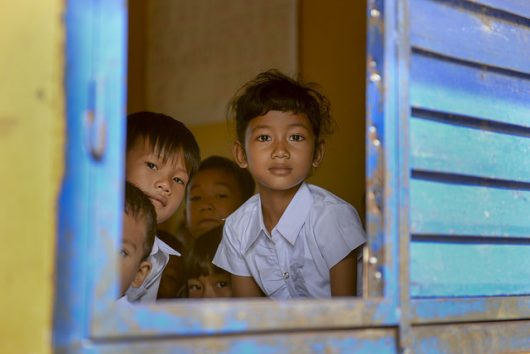 Brunei Darussalam or Adobe of Peace is a state on the northeastern coast of the island of Borneo. Since the discovery of vast oil fields in the 1920s, the state is among the wealthiest in the Asian Pacific region with a high standard of living among those living there.
The population of Brunei totals around 330,000, consisting of only 16% indigenous peoples. Roughly 64% are Malaysian and 20% Chinese. The government of Brunei has not reported that anyone in the state is seeking asylum. However, many stateless people are residing without citizenship. Here are seven facts about the stateless people of Brunei.
Brunei has cooperated with the Office of the United Nations High Commissioner for Refugees (UNHCR) by agreeing to share statistics of the number of stateless people of Brunei, and the number of those who have been granted citizenship.
As of 2016, there were 20,524 stateless people living in Brunei. This is about 6.2% of the population living without citizenship.
Obtaining citizenship in Brunei is difficult and can only be done after passing rigorous testing. Between 2009 and 2012, 2,420 stateless people were granted citizenship.
Brunei law prohibits non-Bruneians, including stateless permanent residents, from owning property.
Although somewhat hesitant to grant citizenship to stateless people of Brunei, each stateless person is given an International Certificate of Identity that enables them to travel overseas and do anything that you need identification for.
Minors can be registered as nationals as long as the Sultan sees fit. And foreign women who are married to a national man can obtain citizenship by registering themselves as married to a citizen.
Furthering the recognition of stateless people, the Brunei government has instituted a birth registration program for stateless children. The program establishes a record of where a child was born and who his parents are to prevent children from slipping through the cracks of the legal system. This information will help children to get education, healthcare and employment when they are adults.
Despite the fact that Brunei does not have asylum-seekers, it is moving forward in setting standards for its non-national residents.
– Madeline Boeding
Photo: Flickr
https://borgenproject.org/wp-content/uploads/logo.jpg
0
0
Borgen Project
https://borgenproject.org/wp-content/uploads/logo.jpg
Borgen Project
2017-08-08 07:30:14
2020-07-16 07:28:29
The Stateless People in Brunei