The Grenada Poverty Rate Is the Country's Biggest Challenge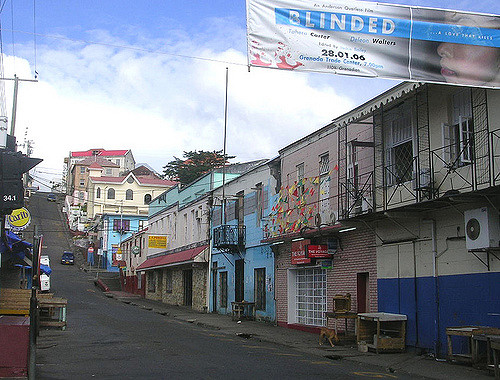 Grenada prime minister Keith Mitchell said that the greatest challenge he faced was bringing down the Grenada poverty rate. This is with good reason. Although the government has implemented many developmental programs, Grenada remains poor. However, with the right determination and effort, Grenada may have hope.
Currently, the Grenada poverty rate stands at 32 percent. The country also has the highest extreme poverty rate in the eastern Caribbean, with a rate of 13 percent. It has one of the highest unemployment rates in the Caribbean as well. About 15 percent of people are out of work in Grenada.
The economic situation in Grenada is fragile. Agriculture and tourism are very important economically. Approximately 90 percent of the farms in Grenada are less than 2 hectares. This has caused the Grenada economy to fluctuate over the past couple of years. For example, in 2008 the economy grew by 2 percent, only to shrink by 8 percent in 2009.
In response to lower agricultural production, the Grenada government has implemented the Cocoa Revitalization Program. The goal of this program is to commercialize over 1,000 acres of land. The government is also planning on launching the Climate-Smart Agriculture and Rural Enterprise Programme in 2018. The goal of the program is to increase agricultural productivity through better information about climate change. The Caribbean Development Bank (CDB) also implemented the Grenada Rural Enterprise Project to combat Grenada's rural problems.
The government also has several economic development programs underway. The government received $10.8 million from the IMF under the Emergency Assistance Program, which they invested into the Bridges and Roads Investment Project.
If the Grenada government continues to be dedicated to ending poverty, the Grenada poverty rate will go down. As Prime Minister Mitchell said, "The future is promising but challenging. However, together with the CDB and our non-borrowing members, we are assured that we can achieve the future we want for the people."
– Bruce Edwin Ayres Truax
Photo: Flickr
https://borgenproject.org/wp-content/uploads/logo.jpg
0
0
Borgen Project
https://borgenproject.org/wp-content/uploads/logo.jpg
Borgen Project
2017-09-22 01:30:54
2020-07-16 10:05:46
The Grenada Poverty Rate Is the Country's Biggest Challenge