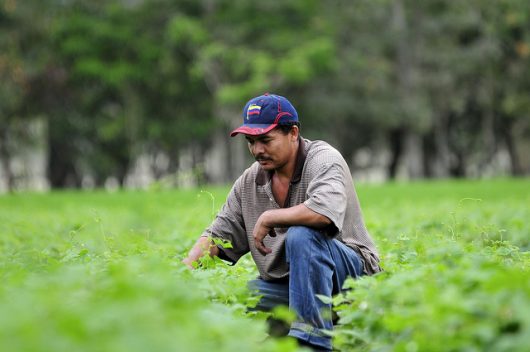 Destruction from ten years of The Contra War (1980-1990), as well as a 1987 economic crisis, led to the collapse of Nicaragua's economy. Among the almost half of the population that is rural, about 68 percent live on less than a dollar a day. Why is Nicaragua poor? Nicaragua's population currently stands at 6.1 million with two million school-aged kids. Here are four primary answers to the question "why is Nicaragua poor?"
Lack of public services such as education
The United Nations International Children's Emergency Fund (UNICEF) logged that 500,000 Nicaraguan kids aged 3 to 17 are not in the education system. Most of these children cannot access education as they are of indigenous descent live in poor, rural areas.Children are more active in the workplace than in the classroom. In 2005, the national child labor survey calculated almost 240,000 child workers aged 5-17. One in three employees is under 14 years old. Nicaragua's education system is not federally supported, for only a small portion of the government budget is allocated to education. Moreover, teachers in Nicaragua are among the worst paid in the world.
Obstacles to market access
Nicaragua's economy is driven primarily by agriculture. Cassava is the main crop grown by local farmers who do not have access to technical support and profitable markets, in turn creating a distortion of commodity prices in the international market. They sell it to local markets at low prices and struggle to earn a profit. Indebted farmers in the coffee-dependent region of Nicaragua are paying off loans even with the increase in coffee prices.
Fragile ecosystems
In November 1998, Hurricane Mitch caused the destruction of hundreds of thousands of homes, lives and crops, and infrastructure suffered severely. In Posoltega, 2,000 people died in a mudslide. Much land has been overexploited, lessening agricultural productivity, and there is high population density on that same land. In addition, most families live on marginal lands where water is scarce.
Physical isolation
In 2001, only one out of five poor, rural households had access to electricity. In addition to the damage caused by natural disasters, Nicaragua had previously lacked adequate infrastructure such as roads, water accessibility and electricity supply.
Governmental negligence has left Nicaraguans independently surviving to the best of their ability, and this lack of support goes some way toward answering the question "why is Nicaragua poor?" Consequently, children must enter the workforce, farmers navigate an unfamiliar international market and locals struggle to live without access to transportation, water and technology.
It is the responsibility of the government to expand access to fundamental resources to Nicaraguans in isolated locations. While keeping the geography of rural locals in mind, it is also important for the government to be attentive of Nicaragua's overall geographic disposition.
– Tiffany Santos
Photo: Flickr
https://borgenproject.org/wp-content/uploads/logo.jpg
0
0
Amy
https://borgenproject.org/wp-content/uploads/logo.jpg
Amy
2017-09-22 01:30:58
2020-07-16 10:07:50
Why is Nicaragua Poor?