The Fight Against Modern-Day Pirates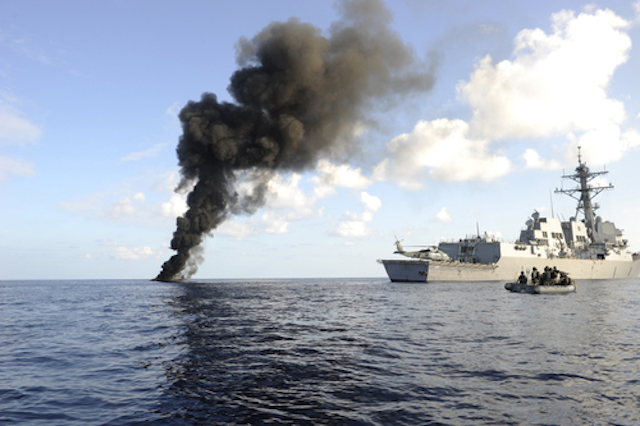 For the fishermen and industry workers that transport goods throughout the waters of the Caribbean, Latin America and Africa, pirates are an everyday encounter. These criminals steal millions of dollars, kidnap crew members and capture the goods being transported. For these workers and many others, it is a constant fight against modern-day pirates.
Transporting goods across ocean waters is one of the easier ways to get the product to the buyer.  An estimated 90 percent of all African exports and imports are moved across high seas, and the shorelines often become a target due to the large amount of good shipped. For example, the number of incidents in the Horn of Africa doubled in 2017 from 2016. Attacks also rose in 2016 with a total of 94 incidents off the west coast of Africa. It is clear that pirates seek out and target these high trafficked shipping areas.
When pirates board ships, they not only steal the goods that are being transported but also kidnap the crew members and hold them for ransom. In 2016, Somali pirates released 26 Asian crew members that were held for five years, releasing them once the ransom was paid. It is estimated that between the years 2005 and 2012, $339 to $413 million dollars were paid to pirates in ransoms off the Somali coasts. The average haul for these pirates comes out to just about $2.7 million, which usually comes out to about $30,000 to $70,000 for each person. Those that operate in the Gulf of Aden usually make $120 million in net profits. Studies also point to outside investors frequently help to 'fund' these pirate attacks and who then receive a cut of the payment after.
There are many different ways that governments, organizations and individuals are uniting to combat the damage caused by pirates. Some governments are focusing on unregulated fishing which allows local fisherman to thrive. Doing so provides long term, sustainable careers for locals who may otherwise turn to piracy. Shipping companies have also implemented several anti-boarding devices and armed contractors to deter pirates. Some ships have collapsible electric fences that act as a barrier between the ship and pirates, and tear gas and orange smoke flare canisters are sometimes placed along the side of boats. These preventive measures fight against modern-day pirates, help keep the crew members safe and are now lowering these attacks.
With anti-boarding devices, armed contractors and the creation of employment opportunities, pirate attacks are now lowering in numbers. While there is still work to be done, the fight against modern-day pirates has produced encouraging results.
– Emme Chadwick
Photo: U.S. Coast Guard
https://borgenproject.org/wp-content/uploads/logo.jpg
0
0
Kim Thelwell
https://borgenproject.org/wp-content/uploads/logo.jpg
Kim Thelwell
2019-04-03 10:14:27
2019-06-03 11:10:36
The Fight Against Modern-Day Pirates