The End Neglected Tropical Diseases Act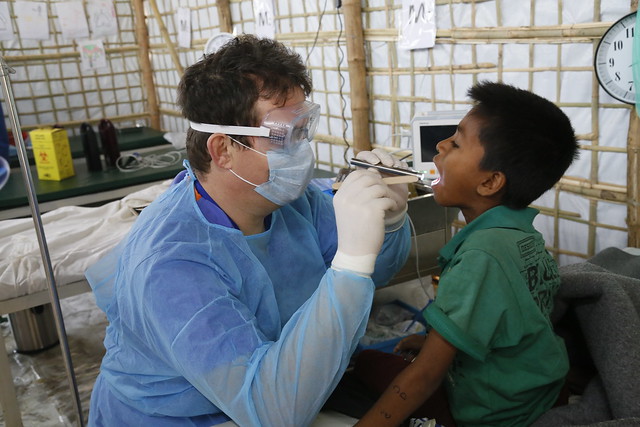 Approximately one billion people are affected every year by Neglected Tropical Diseases (NTDs) in an estimated 149 countries. In tropical and subtropical areas, NTDs abound in a variety of 17 communicable diseases, including Chagas disease, dengue fever, leprosy, river blindness, rabies, worms (round, whip and hook) and trachoma to name a few. This is why the End Neglected Tropical Diseases Act was created.
Rep. Christopher Smith introduced the End Neglected Tropical Diseases Act to the U.S. House of Representatives on Jan. 28, 2019. The proposed bill addresses international development regarding NTDs as well as provides funding for those who strive to help end NTDs. The bill also states that it will expand the U.S. Agency for International Development's Neglected Tropical Diseases program and the Global Fund. Here are five facts that explain the primary objectives of the End Neglected Tropical Diseases Act.
Five Facts About the End Neglected Tropical Diseases Act
The bill proposes that USAID help individuals suffering from or at risk for contracting NTDs by providing drug treatment packages. Rep. Smith also urges beginning similar programs that target large at-risk communities, particularly children five and up. These programs will have a high impact with relatively low costs.
These programs will also attempt to coordinate with USAID and its development sectors. Specifically, the program aims to organize with USAID regarding aspects such as "education (including primary and pre-primary education), food and nutrition security, maternal and child health and water, sanitation and hygiene."
The End Neglected Tropical Diseases Act addresses the need for the Global Fund to start recognizing and working with NTDs. The Global Fund is a public-private entity that focuses on assisting people with AIDS, Tuberculosis and Malaria. The bill urges the Global Fund to focus on female genital schistosomiasis in addition to providing treatment for HIV/AIDS.
Rep. Smith's proposed bill also addresses the need for a center of excellence. This section of the bill addresses the provisions for obtaining a cooperative agreement or a grant. The grant can be given to either a public or private nonprofit organization. It will fund the basics costs needed to create the centers in order to "conduct research into, training in and development of diagnosis, prevention, control and treatment methods for neglected tropical diseases." These funds can be used for basic operating costs such as staffing and administrative duties as well as patient care costs. The grant funds may also be used for the training and continued education of health professionals as well as for establishing programs to educate the public on NTDs.
The bill would create a panel for worm infections. The Secretary of Health and Human Services would use this panel to research worm infections and deworming solutions and medicines. It will also develop five strategies for preventing recurrent infections, providing sanitation solutions, developing safer, better medicines and improving the cost-efficiency of the existing programs regarding worm infections.
The End Neglected Tropical Diseases Act aims to produce programs that will help eliminate tropical diseases that are rampant in developing countries. If it passes, it could bring much-needed hope for approximately one billion people in developing countries around the world.
– Logan Derbes
Photo: Flickr
https://borgenproject.org/wp-content/uploads/logo.jpg
0
0
Kim Thelwell
https://borgenproject.org/wp-content/uploads/logo.jpg
Kim Thelwell
2019-09-12 07:30:04
2019-08-31 14:51:21
The End Neglected Tropical Diseases Act