5 Facts About Feed The Future in Ethiopia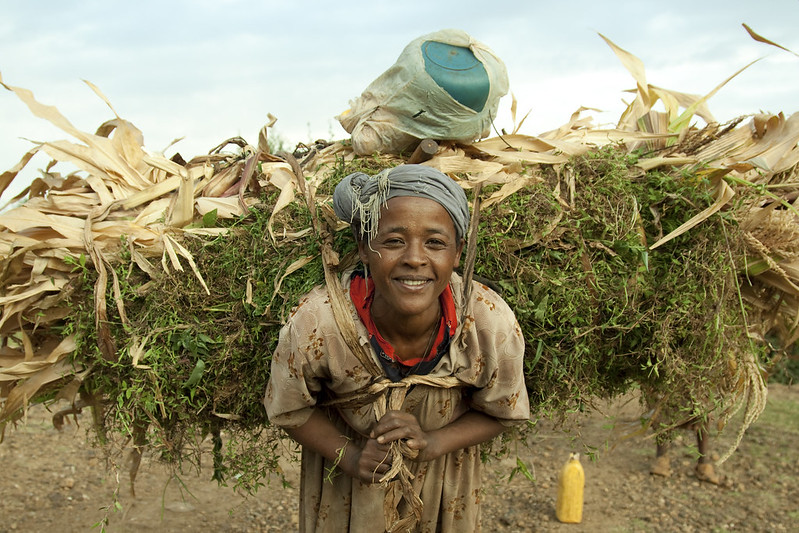 USAID began assisting Ethiopia with improvements to food security and nutrition after the country was devasted by a famine-causing drought in the 1970s. Under the Feed the Future program — designed by the Obama Administration — further initiatives have been implemented to ameliorate hunger and improve the economy. Here are five facts about Feed the Future in Ethiopia.
5 Facts About Feed The Future in Ethiopia
Feed the Future symbolizes a commitment to help Ethiopia become a self-sustaining nation. The organization is committed to a detailed short-term plan that is expected to minimize extreme poverty, malnutrition and hunger in the long-run. The plan will assist Ethiopia in its endeavors to become a lower-middle-class country within the next six years.
The plan focuses on agricultural development in Ethiopia. Feed the Future provides farmers with updated "technology and practices," which encourages productive and sustainable farming in the agriculture-based country. This includes the implementation of a Farm Service Center Project from 2015-2017 to aid in credit access, food security and gender equality. Thanks to the program, 100,000 farmers are able to deploy new, innovative technologies from 20 new private retail farm service centers.
Coffee is a key crop. From January 2018 to April 2019, the organization helped Ethiopia send 6,000 kilograms of dried coffee to Germany and Japan. Feed the Future is focusing on increasing coffee seedling profitability by investing in "wet mills and sun-drying facilities" among smallholder farms. These investments can improve the quality of the seedlings in coffee-producing regions like Amhara and Oromia.
Government cooperation is critical to success. The organization's improvements to Ethiopia's agricultural sector complements Addis Ababa's new Growth and Transformation Plan to improve agriculture and industrialization. Addis Ababa is also partnered with other organizations like the Gates Foundation to further agricultural development.
The organization is helping to reduce poverty. Feed the Future reports a 12 percent decrease in poverty in the areas where the organization has been active over a two year period (2015-2017). Feed the Future programs target efforts in regions where the poverty rate is 35 percent, on average.
Feed the Future is an American investment. Helping another country boost its economy can result in gains for the United States. Today, 11 of the United States' top trading partners are previous recipients of USAID and hopefully owing to the efforts of Feed the Future and other organizations, one day, Ethiopia can also join these ranks.
– Rebekah Askew
Photo: Flickr

https://borgenproject.org/wp-content/uploads/logo.jpg
0
0
Kim Thelwell
https://borgenproject.org/wp-content/uploads/logo.jpg
Kim Thelwell
2019-09-12 01:30:56
2019-12-17 14:32:33
5 Facts About Feed The Future in Ethiopia