10 Facts About the Central African Republic Conflict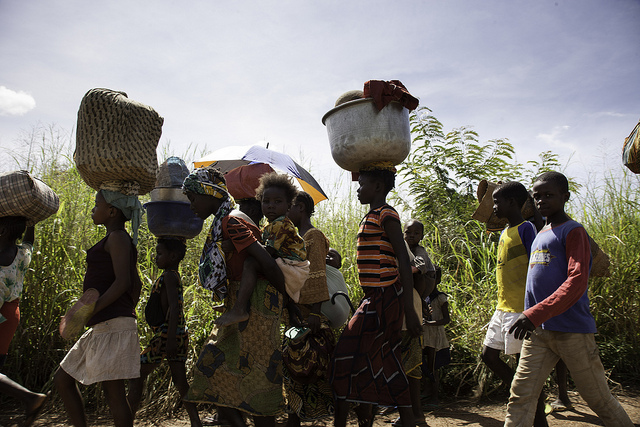 Since 1960, when the Central African Republic gained its independence from France, different armed conflicts have emerged in the country, principally fights for political power. However, in this decade, a confrontation between two different religious groups and the government has led to an environment of constant violence, forcing many people to leave their homes. These are 10 key facts about the Central Africa Republic conflict that you need to know.
The Central African Republic conflict began in 2012 when the Seleka, a Muslim rebel coalition, attacked different cities in the country in order to overthrow the regime of President Francoise Bozizé.
The main opposition group to the Seleka is the coalition known as Anti-Balaka, formed principally by Christian fighters.
In 2014, Seleka rebels and Anti-Balaka forces agreed to a tentative ceasefire agreement.
The Central African Republic conflict started again in 2015 when the government rejected the agreement by Seleka and Anti-Balaka forces.
The Central African Republic conflict has displaced 466,000 people, who are now refugees in other countries.
Since 2013, when the conflict started, more than 935,000 people have been internally displaced and about 60 percent of them are children.
It is estimated that 3,000 to 6,000 people have been killed in the conflict.
According to the U.N., nearly 2.5 million people are facing hunger in the country.
Reports by human rights groups and the United Nations suggest crimes have been committed by both Seleka and Anti-Balaka.
Different allegations of sexual abuse have been made by the United Nations, making the conflict worse inside the country.
Several organizations, principally the United Nations, are working in the country in order to end the conflict. However, the conflict is still ongoing, creating a wave of violence that has resulted in thousands of refugees, deaths and political uncertainty.
– Dario Ledesma
Photo: Flickr
https://borgenproject.org/wp-content/uploads/logo.jpg
0
0
Borgen Project
https://borgenproject.org/wp-content/uploads/logo.jpg
Borgen Project
2017-10-31 07:30:34
2019-12-31 12:39:31
10 Facts About the Central African Republic Conflict