Efforts Towards Sustainable Agriculture in West Bank and Gaza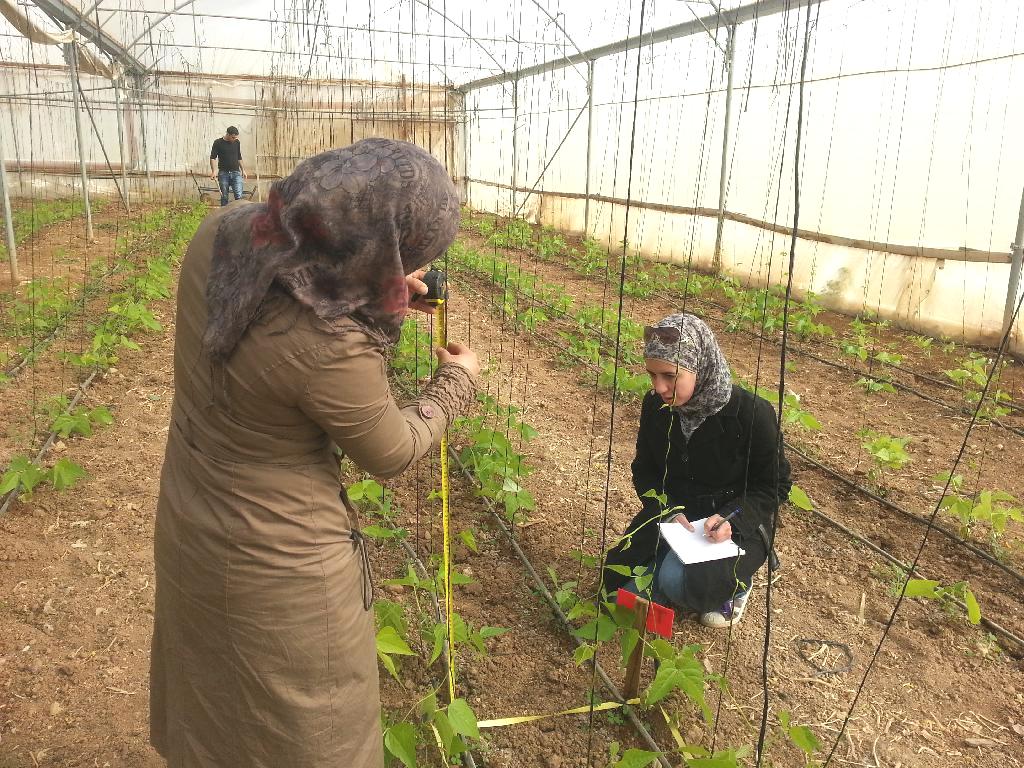 The West Bank is a landlocked territory near the Mediterranean coast of Western Asia, the majority of which is under Israeli control; Gaza, on the other hand, is on the eastern coast of the Mediterranean Sea. Palestinians consider the West Bank and Gaza Palestinian territories that together constitute the State of Palestine.
Agriculture
Agriculture is one of the most crucial sectors for Palestine as it "contributes significantly to income, exports, food security and job creation." However, due to the ongoing violence, political instability and land loss in these regions, Palestinian farmers have been unable to meet even their basic necessities, let alone earn a higher income. Consequently, developing sustainable agriculture in West Bank and Gaza is crucial right now.
Water
Limited access to water and land loss prevents Palestinian farmers from making a living. High costs of livelihood inputs such as fertilizers reduce farmers' profits, locking people in these regions in poverty. The Food and Agriculture Organization (FAO) of the United Nations recognizes the challenges Palestine faces in this sector and has set out to work towards building sustainable agriculture in both the West Bank and Gaza.
For instance, in order to address water scarcity that prevents efforts to grow crops and raise livestock in these regions, the FAO is collaborating with partners "to build and repair cisterns to collect rainwater." Additionally, the FAO is building grey wastewater treatment units that recycle water daily, thereby "providing supplementary irrigation for rangeland and home gardens."
In order to help communities improve farming, FAO introduces innovative techniques of producing food such as "establishing vegetable gardens on the tops of buildings and fishponds that recycle nutrients and moisture to sustain crops – maximize the use of limited space and resources." Additionally, the FAO also provides high-quality seeds and other inputs in order to ensure that people can obtain more food and gain higher income from their plots.
Education
The FAO also invests in people, by supporting junior farmer field and life schools (JFFLSs) that teach "agricultural, life and entrepreneurial skills" to school girls and boys. These schools cover essential topics such as food production and preservation, nutrition, and business management. The goal of these schools is to instill confidence in the young population and develop their potential in this sector.
FAO-Led Change
There is hope for sustainable agriculture in West Bank and Gaza since past projects led by the FAO in these regions have made significant contributions to this sector. For instance, the FAO-led project called Market-Oriented and Sustainable High-Value Crops Development in the West Bank and Gaza Strip was implemented from 2013 to 2016 and managed to:
Improve the capacity of high-value crops (HVC) farmers to apply "cost-efficient and product quality-based improved agricultural practices throughout the entire HVC production chain".
Support 1,489 farmers to "efficiently and sustainably adopt GAPs through the cultivation of HVCs in 4,063 dunums.
Produce 2,490 tonnes of GLOBAL G.A.P. certified high-value crops (HVC) for local and external markets.
Reduce water consumption for high-value crop (HVC) production by 15 percent from 2015-2016 and energy consumption by 20 percent.
This project's success indicates that sustainable agriculture in West Bank and Gaza can be achieved with continued investment in this sector. Hopefully, projects like these will help more Palestinian people attain food security and rise out of poverty.
– Mehruba Chowdhury
Photo: Flickr
https://borgenproject.org/wp-content/uploads/logo.jpg
0
0
Borgen Project
https://borgenproject.org/wp-content/uploads/logo.jpg
Borgen Project
2018-02-08 01:30:50
2019-12-06 07:33:17
Efforts Towards Sustainable Agriculture in West Bank and Gaza