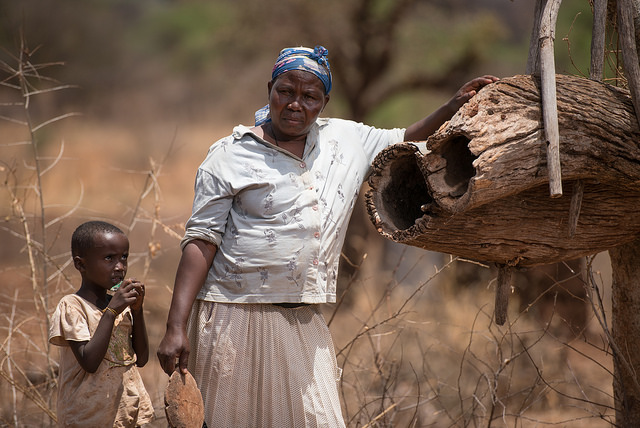 Agriculture plays a large role in Kenya's economy. The agricultural industry employs more than 40 percent of Kenya's total population and more than 70 percent of the country's rural inhabitants.
Any country can benefit from sustainable agriculture, but it is even more important that those with a heavy reliance on agriculture make sustainability a priority in their decision-making. Sustainable agriculture in Kenya can improve crop yields, stimulate the economy and help mitigate climate change.
Kenya is implementing a range of programs to increase sustainable agriculture. These are important steps to help the country build a prosperous future for all who live there.
Increasing Sustainable Agriculture in Kenya
One project working to increase sustainable agriculture in Kenya is the World Bank's Sustainable Agriculture Land Management Project. This project saw tremendous gains in the area of environmental conservation by training farmers in sustainable farming techniques.
By 2015, 25,000 tons of carbon was captured with the use of methods implemented by the World Bank project. As a result, farmers in the area received carbon credits. Maize yields tripled over the course of three years and more than 30,000 farmers in Kenya have been trained.
Ace Africa has also been working to improve sustainable agriculture in Kenya by implementing what the organization calls Community Livelihood Programs. These programs deal with the problem of decreased soil fertility by teaching local farmers how to make organic compost. This compost not only improves soil fertility but also helps crops better fight against disease and increases carbon sequestration.
Incorporating Intercropping
The International Maize and Wheat Improvement Center (known by its Spanish acronym CIMMYT) is another organization devoting itself to increasing sustainable agriculture in Kenya. One of the main techniques taught by CIMMYT is intercropping.
Intercropping improves crop yields by planting multiple different crops among each other in the same field. The organization also focuses on improving seed quality.
Sustainable agriculture in Kenya is making a positive impact on Kenya's economy and also decreasing the country's carbon footprint. This serves as a great example for the international community that economic and environmental interests do not always have to be at odds.
When sustainable development is a priority, increasing economic success and decreasing negative impacts on the planet are possible to achieve simultaneously.
– Aaron Childree
Photo: Flickr
https://borgenproject.org/wp-content/uploads/The_Borgen_Project_Logo_small.jpg
0
0
Clint Borgen
https://borgenproject.org/wp-content/uploads/The_Borgen_Project_Logo_small.jpg
Clint Borgen
2018-01-17 07:30:35
2019-11-11 22:19:06
Improving Economy and Environment: Sustainable Agriculture in Kenya