Sustainable Agriculture in Paraguay: Growth and Threats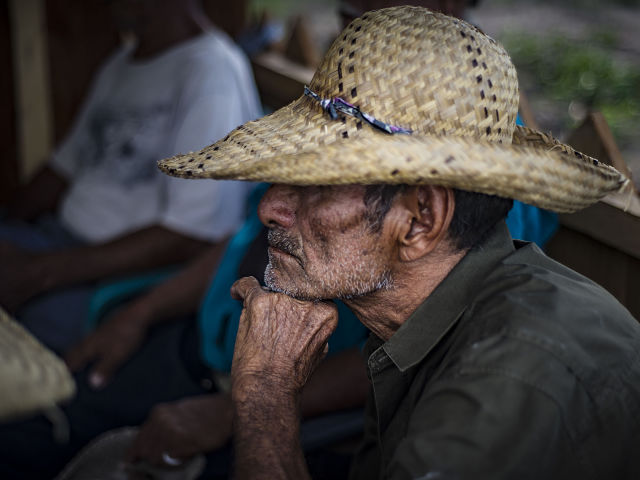 Paraguay is a small country in South America, bordering Brazil, Argentina and Bolivia. Landlocked and still trying to find its bearings after a draining 35-year dictatorship under Alfredo Stroessner from 1954 to 1989, the Paraguayan economy struggles to grow. Its agriculture sector, which makes up 26 percent of its labor force, and 20 percent of the country's GDP, has been hindered by out-of-date land reforms implemented by the previous regime and contemporary political corruption.
Roughly 45 percent of Paraguay's population relies upon subsistence farming. The three most profitable agricultural exports in Paraguay are soy, cotton and beef. Soy is the most controversial of the three products, and is touted by some to be the best product for sustainable agriculture in Paraguay.
With a reputation for government corruption, private foreign investment is considered rare and risky in Paraguay. Until recently, poor infrastructure has hindered the growth of the industrial sector in Paraguay, but low labor costs have attracted Brazilian companies to move factories from Brazil to Paraguay. In 2016, a report by the European Union indicated that the trading bloc saw that the risk was both necessary and advantageous, and funds for projects focusing on sustainable agriculture in Paraguay were issued soon after. The six objectives of these funds are:
Improvement of agricultural competitiveness
Development of family agriculture and food security
Sustainable forestry development and provision of environmental services
Livestock and farming development
Management of risks associated with climate variability and change
Social integration, employability and rural entrepreneurship
Much of the EU funding focuses on improving the sustainability of cattle farming, the most important sector being the exportation of beef. Currently, the cattle population of Paraguay is about 14 million. It is estimated that by 2020 Paraguay will be home to 20 million head of cattle. Only 20 percent of this cattle is consumed in Paraguay. Chile, Russia, and Brazil are Paraguay's largest beef importers, but the European Union is a growing market. Paraguay also seeks to increase exports to Asia and the Middle East.
Cotton has been an important export in Paraguay since its introduction. Initially, raw cotton was exported to Brazil and Italy, where it was processed and spun. After the fall of the Stroessner regime, Brazilian and Italian companies decided to invest in cotton factories in Paraguay. Processing and spinning the cotton in Paraguay increased the profit margin for both the companies and the Paraguayan farmers while creating jobs in Paraguay. Unfortunately, increased use of modern mechanized farming equipment may put many farmers out of a job. This is but one of many issues that are debated in the battle for soy in Paraguay.
In Paraguay, approximately 1 percent of the population owns 77 percent of the land. Much of this land is being sold to foreign companies, many of which are Brazilian and European, to produce soy, which is becoming a booming industry in Paraguay. These companies argue that their farms are the way forward for sustainable agriculture in Paraguay. Highly mechanized, these farms efficiently use the land and resources to grow soy, in turn boosting the economic value of Paraguay's agriculture industry. But it comes at a high social cost.
Reports from the early 2000s suggest that assassinations and false arrests were used to intimidate farmers and indigenous communities into giving up their land to these companies. Environmental diversity in Paraguay has also been hurt by the growing soy fields. Forests once covered 85 percent of eastern Paraguay, but it is estimated that less than 8 percent of the forest is left. The forest has become a green desert of soy.
Sustainable agriculture in Paraguay is both increasing and under threat. The beef industry grows safely due to the guiding hand of the European Union, Paraguay's expanding cattle markets and many trade partners. Soy threatens to ruin the hard work and way of life of many Paraguayan farmers, along with the environmental and economic impact of mono-cropping. The laissez-faire attitude of the Paraguayan government may have helped to boost the industrial strength of Paraguay, but regulation will be needed to save sustainable agriculture in Paraguay.
– Nick DeMarco
Photo: Flickr
https://borgenproject.org/wp-content/uploads/logo.jpg
0
0
Borgen Project
https://borgenproject.org/wp-content/uploads/logo.jpg
Borgen Project
2018-01-13 07:30:23
2019-11-11 22:46:13
Sustainable Agriculture in Paraguay: Growth and Threats