The Growth of Sustainable Agriculture in Bangladesh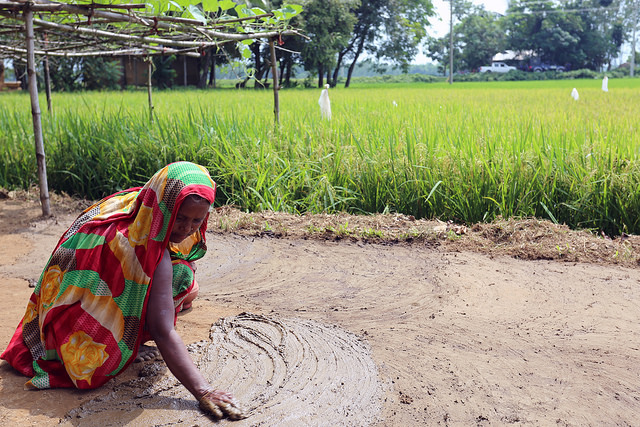 Agriculture in Bangladesh is under attack as it continues to degrade land and water resources and use harmful agro-chemicals. With continued help from other nations, the Bangladesh government is pursuing sustainable methods for its agriculture to deepen its environmental safety and increase longevity.
Like many nations in the past few decades, recent technological innovations dramatically changed the style of Bangladesh's agriculture. Mechanization and specialized chemicals pushed the government to enact policies that maximized production. However, with these benefits came negative effects, such as soil depletion, water contamination and neglect of conditions for farm laborers. The goals of sustainable agriculture in Bangladesh are productivity, environmental stability, economic profitability and social and economic equity.
Besides issues arising from agriculture in Bangladesh, climate change poses a serious threat to the country. Founded on a delta, flooding, natural disasters, and saltwater intrusion have caused Bangladesh to lose 1.75 percent of its arable land. To combat food security issues, Bangladesh has begun projects to improve its sustainable agriculture.
The International Finance Corporation is promoting sustainable agriculture in Bangladesh through work with several private and public companies. For example, it works with the four largest private seed companies to demonstrate stress-tolerant seeds and raise awareness of their formal planting. As a result, 67,000 farmers received training for stress-tolerant seeds and 26,000 trained farmers implemented practices related to combatting climate change.
Another new form of sustainable agriculture has won global recognition in Bangladesh. In 2015, the Food and Agriculture Organization designated a farming style in Bangladesh as a "Globally Important Agricultural Heritage Site." Called the floating gardens, farmers in areas where floodwater lays for prolonged periods created systems in which they grow plants on floating organic beds of algae and other plant residue. By utilizing wetlands, the country's farmers provide numerous ecological and economic benefits to locals.
However, farmers in poorer areas do not have ready access to sustainable farming principles or resources. That is where the Syngenta Foundation for Sustainable Agriculture comes in. Since 2011, it has been working to improve value for resource-poor farmers in sustainable agriculture and aims to help smaller farmers by creating access to information, quality resources and linking them to profitable markets via its business model called "Farmer's Hubs." Through this project, 15,000 small farmers have engaged with 30 Farmer's Hubs to enjoy increased income at an average of 34 percent.
Through these projects and developments in sustainable agriculture, Bangladesh will continue to grow economically while protecting its environmental resources.
– Nick McGuire
Photo: Flickr
https://borgenproject.org/wp-content/uploads/logo.jpg
0
0
Borgen Project
https://borgenproject.org/wp-content/uploads/logo.jpg
Borgen Project
2018-01-12 01:30:56
2019-12-18 15:19:42
The Growth of Sustainable Agriculture in Bangladesh