Humanitarian Assistance for the South Sudanese Civil War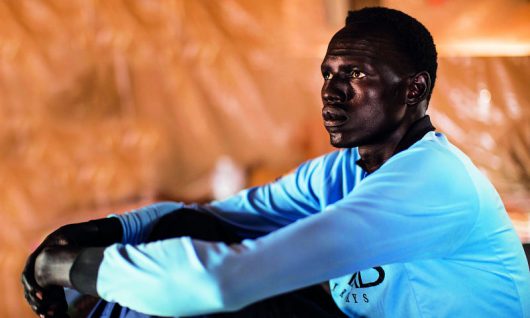 After 20 years of fighting and more than 1.5 million lives lost, the 10 most southern Sudanese states seceded, forming South Sudan. Though this action was part of an agreement intended to end the civil war, conflict barely paused to allow the country's inception. In 2013, President Salva Kiir Mayardiit accused his vice-president, Riek Machar, of planning a coup, and the newly formed country launched into civil war.
Peace accords were signed in 2015, but conflict remains the norm. This month, the city Pagak (a traditional rebel stronghold) was retaken by rebel groups less than a week after government forces had captured it from insurgents. These events have all occurred despite a unilateral ceasefire signed into effect by the president more than a year ago.
Much like the racial divides that ignited the Rwandan civil war and led to the deaths of hundreds of thousands, the South Sudanese Civil War is one predicated on inter-ethnic violence. However, with over 60 different tribes living in South Sudan, the conflicts are much less predictable and even harder to contain and control.
Perhaps the biggest fallout from the Rwandan Civil War was the two million refugees pushed out by fear of conflict. This same mass exodus is being seen in the South Sudanese Civil War, where nearly 3.5 million people have been displaced.
Though it seems that there is no end in sight for the South Sudanese Civil War, groups around the world are stepping up to help. The International Rescue Committee (IRC) estimates that five million people in South Sudan are in need of immediate help, and they have stepped up admirably to the task. The IRC trains community and government leaders on the importance of law and human rights; provides medical, psychological and legal assistance to survivors of sexual violence and has improved access to medical care and clean water in the area.
A recent cholera outbreak in the region has also prompted significant humanitarian assistance from many countries. China donated $1.8 million to the South Sudanese Ministry of Health, and more than 97,000 doses of cholera vaccination have been distributed on behalf of the World Health Organization (WHO).
Even with such substantial assistance, the South Sudanese Civil War remains one of the great humanitarian crises of today. Every day, more people are displaced or killed outright by the conflict at a rate which far outpaces that of current aid. The end of the conflict will come only when the area has achieved stability. With millions of lives at risk, now is the time to act.
– Connor S. Keowen
Photo: Flickr
https://borgenproject.org/wp-content/uploads/logo.jpg
0
0
Borgen Project
https://borgenproject.org/wp-content/uploads/logo.jpg
Borgen Project
2017-09-02 07:30:31
2020-06-29 09:15:43
Humanitarian Assistance for the South Sudanese Civil War