3 Powerful Social Movements in Argentina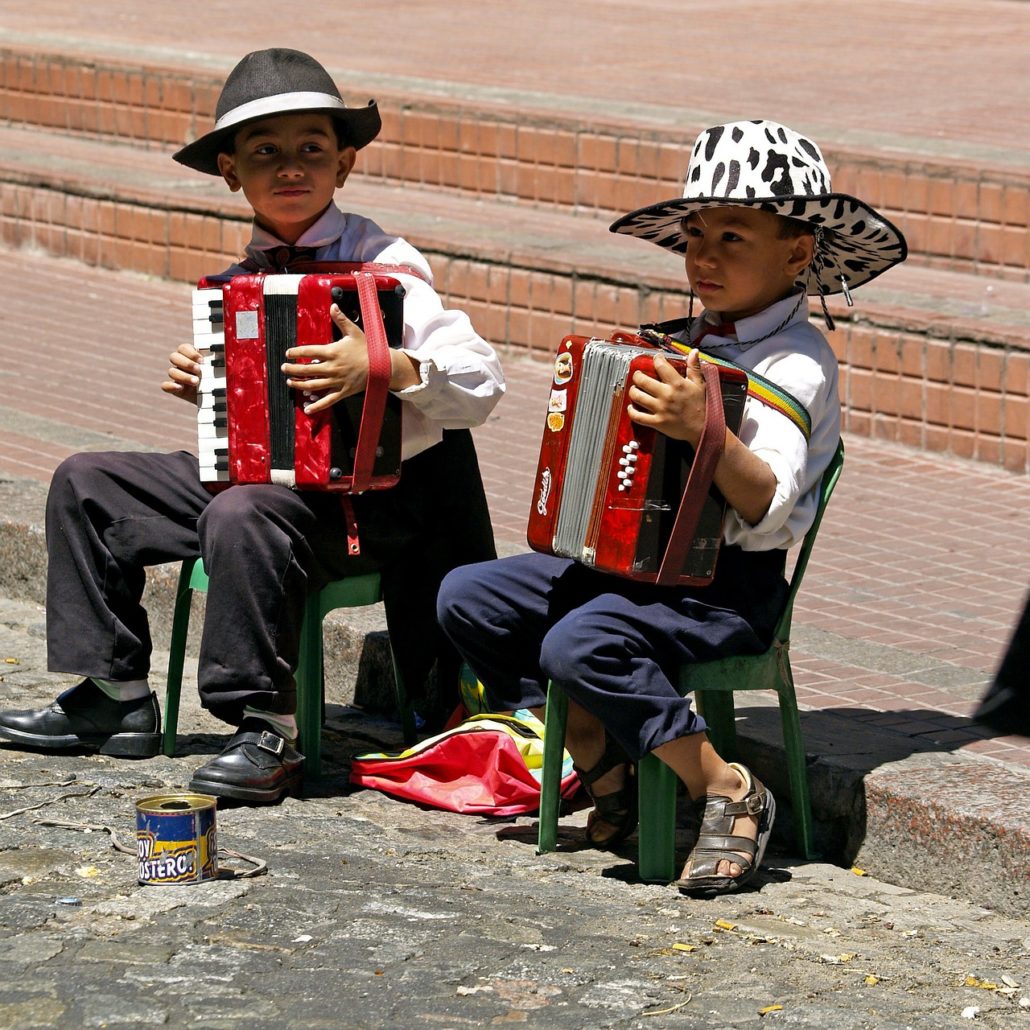 There is a vibrant culture of using social movements in Argentina to achieve political change. In recent years, Argentines have created community movements that push change related to hunger, sanitation, gender equality, same-sex rights, psychosocial and emotional treatment reform and much more. Notorious social movements throughout the country's history of political and economic hardship have led to transformative policies around poverty, inequity and inequality. Here are three notable social movements in Argentina that have fostered attention to human rights and political reform.
Mothers of The Plaza de Mayo and Demilitarization
Between 1976 and 1983, Argentina experienced a period referred to as the "dirty war," which resulted from a highly-militarized junta ruling under President Jorge Rafael Videla. This militarized dictatorship imposed extreme violence, regular kidnappings and killings of Argentinian citizens. On 30 April 1977, 14 mothers of disappeared children took to the Plaza de Mayo, located directly outside the presidential palace, to protest both the mystery behind their children's disappearances and state violence. These 14 mothers inspired Argentines with their bravery, encouraging many to speak up about personal sufferings at the hands of the standing government. Eventually, oppositional parties, leading labor groups and other community leaders overthrew this militarized system. Democracy returned in 1983 under elected President Raúl Alfonsín — a long-term result of the heroism of The Mothers of Plaza de Mayo.
The Piquetero Movement
The 2001 Piquetero social movement in Argentina brought destructive neoliberal policies to an end. The neoliberal ideals of President De La Rúa threatened the rights of many Argentines suffering from systemic injustices. Many working-class Argentines lost jobs without governmental support, which rippled to affect local neighborhood living standards. Neoliberal policies perpetuated poor living conditions, unemployment and governmental neglect of basic human rights. Many Argentines had to demonstrate for their own lives.
Neoliberal policy oppressed the primary voices involved in this social movement in Argentina. These groups included the unemployed, labor unions and even middle-class workers. As the Piquetero protests broke out in December 2001, economic minister Domingo Cavallo and President De La Rúa both chose to resign. This allowed local communities to band together with newfound power. Solidarity, equality and equity of need-based opportunity were cultivated across classes, communities and neighborhoods, resulting in permanent, unionized local powers. In 2003, the president-elect of Argentina, Néstor Kirchner, rejected Argentina's former neoliberal economic system. Still, he brought little reform to systematized social and economic issues within the country.
The Evita Movement
Named after former Argentine first lady Eva Perón, the Evita movement responded to vestigial aggressions of neoliberal economics. Eva Perón championed multiple labor and feminist movements during her husband's 1946 presidency. Now, Perón is a popular culture idol within the country. Her values are the face of this social movement in Argentina, which fights for the redistribution of wealth and access to human rights.
The movement started in 2003 in support of President Kirchner's plans for economic and social reform. Although President Kirchner did not reform systemic issues of oppression, the Evita movement is committed to addressing systemic poverty that resulted from Argentina's debilitating period of neoliberalism. Inspired by Eva Perón's ideals, the Evita movement works to redistribute wealth and power to people burdened by systemic violence.
Argentina is rich with a history of powerful unions, leaders and communities. With courage, the country has achieved full governmental renewal multiple times and worked to empower oppressed voices. The Argentinian population provides inspiration for social and political change across the globe.
– Lilia Wilson
Photo: Pixabay
https://borgenproject.org/wp-content/uploads/logo.jpg
0
0
Kim Thelwell
https://borgenproject.org/wp-content/uploads/logo.jpg
Kim Thelwell
2020-09-04 10:00:52
2020-09-03 12:08:02
3 Powerful Social Movements in Argentina