Rwanda Redefines HIV Care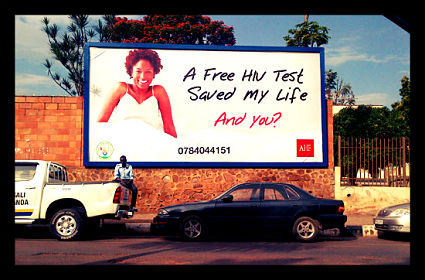 In a country where just 20 years ago, genocide claimed nearly one million lives, the Rwandan government has revamped HIV treatment for the poor by reforming the standards of successful care.
In Sub-Saharan Africa, there are now over 7.5 million people receiving antiretroviral therapy, 150 times as many as a decade ago. Medications have become easier to manage and overall, more effective, forcing some patients to take no more than one pill each day. Also, HIV testing has become much more widely available and the virus is being detected at an earlier stage before the circumstances are too dire.
In Rwanda, many HIV patients are taking their medications as directed, medication which suppresses the virus in their bodies to the point where it is essentially non-detectable. Success here is achieved when the HIV positive individual can earn a living, support their family and care for their community no differently than uninfected individuals. Furthermore, patients who would have previously been hospitalized with severe complications of HIV are now receiving regular preventive care.
The steps forward being taken in this small country are undeniable. Compared with 54 percent of medical patients worldwide, 91 percent of Rwandan patients who require HIV medications have access to life-saving treatment. Even more encouraging, 98 percent of women undergo HIV testing during their prenatal visits. In a country with only one doctor for every 17,000 people, nurses and community health workers have been trained to provide HIV services that were before, only available from physicians. Aggressive media campaigns by the government and other international organizations remind and encourage the public to "Know Your Status" while targeted outreach programs concurrently focus on the high-risk groups.
Rwanda is one of the first sub-Saharan countries to nearly eradicate the transmission of HIV from mothers to their newborns. Due to this, the number of new HIV cases has been cut in half during the last decade, and perhaps soon, it will fulfill the dream of accomplishing an "AIDS free generation."
– Sonia Aviv
Sources: The Atlantic, The World Bank, BWH Global Health
Photo: AIDS Health
https://borgenproject.org/wp-content/uploads/logo.jpg
0
0
Borgen Project
https://borgenproject.org/wp-content/uploads/logo.jpg
Borgen Project
2014-01-15 08:49:29
2017-11-13 10:12:14
Rwanda Redefines HIV Care