Potential Rise in Poverty Among OPEC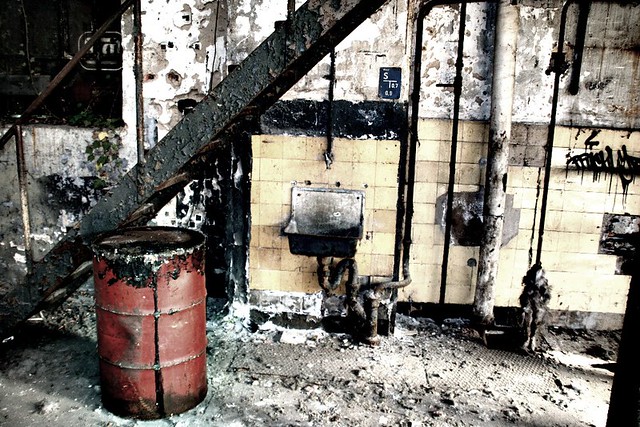 The drastic plunge that oil prices have taken from record figures of over $100 a barrel, down to averaging between $40-$45 a barrel, has left the economies of several OPEC countries beleaguered.
A potential rise in poverty among OPEC (Organization of the Petroleum Exporting Countries) is expected as oil is indeed the cornerstone of a majority of their exports and revenue has swung drastically since 2014.
The combined effects of excess supply and competition among markets over the years have impacted OPEC nations like Algeria, Nigeria, Venezuela, and Iraq. The economic uncertainty has deterred these large developing economies adversely.
An estimated 250,000 jobs have been lost as a result of the progressive decline in oil prices and many more are threatened owing to the 50 percent drop over the last two years. This crisis will result in a potential rise in poverty among OPEC, with declining national incomes overall.
Moreover, the presence of Boko Haram in Nigeria has also been a factor that is currently impacting its oil exporting capacity. The 50 percent price decline has only fueled this.
To combat a potential rise in poverty and economic instability, the African Development Bank plans to provide loans worth $10 billion by the year 2019 to bolster various sectors, including energy and electricity. Despite Nigeria's depreciating currency and 70 percent poverty rate, this method can greatly increase investment capacity and attract more investment.
The Abidjan, a bank based in the Ivory Coast, also resolved to provide $1 billion for supporting the Nigerian budget.
A report by Nigeria's Leadership newspaper has commended its diversification projects as a means to boost economic growth amid uncertainty.
Existing tensions between oil-producing nations have also escalated as a result of the plummet. Many nations argue about freezing and regulating their output. Consequently, mediating between countries is a viable way to ease the pressure. Iraq is currently heading a conciliation with Iran and Saudi Arabia in an attempt for both countries to reach a consensus regarding the crisis.
Ecuador, OPEC's smallest member, was especially plagued by the plunge in oil prices as the government has to control and curtail public expenditure. The government has looked to OPEC remedy the situation in some way.
President of OPEC and minister of energy and industry in Qatar, Mohammed Saleh Abdulla Al Sada, is also working actively to agree upon a benchmark price and output level for all countries to adhere to. A renewed benchmark output of 32.5 million barrels has recently been discussed. This could alleviate the price volatility and circumvent a potential rise in poverty among OPEC countries.
Similarly, Algeria has also been a strong advocate of cutting production among OPEC nations as a means to raise oil prices again. Algeria is expected to see a 3 percent drop in its GDP this year.
Furthermore, political and economic turmoil in Venezuela, owing to the oil price decline and President Nicolas Maduro's ration laws has resulted in food shortages and a 700 percent crippling inflation rate. Venezuela already has a concurrent poverty rate of 32.1 percent.
However, many neighboring countries like Chile, Peru, Argentina and Colombia are in the strategic position to aid the people and reach out to Maduro. Peru's President Pedro Pablo Kuczynski recently called upon leaders to engage in the situation.
He believes that Peru's pharmaceutical industry can be effectively used to help the country. Venezuela's democratic Unity Alliance also echoes this view. Foreign aid is the only sustainable way for Venezuela to find its way through this major economic and financial bulwark.
Overall, a potential rise in poverty among OPEC countries may be the outcome of the drastic tumbling oil prices. It is vital that countries comply with OPEC proposals and guidelines to safeguard the interests of the economy and the people.
– Shivani Ekkanath
Photo: Flickr
https://borgenproject.org/wp-content/uploads/logo.jpg
0
0
Borgen Project
https://borgenproject.org/wp-content/uploads/logo.jpg
Borgen Project
2016-11-09 17:15:19
2020-05-22 11:59:45
Potential Rise in Poverty Among OPEC