Reducing the Poverty Rate in Jamaica: Obstacles and Successes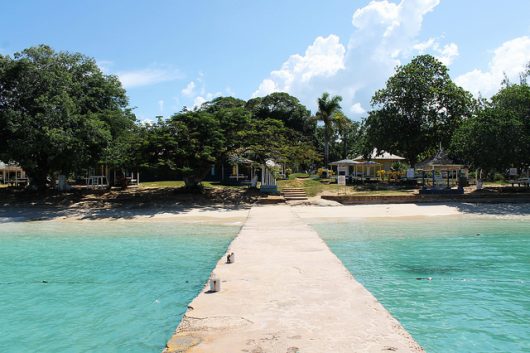 The poverty rate in Jamaica is decreasing due to economic growth. The government wants this trend to continue. It is stated in the December 2016 National Poverty Eradication Programme (NPEP) that its vision for every Jamaican is to consume goods and services above minimum acceptable national standards. The government envisions a state where everyone has equal opportunities and support to achieve and maintain income security and improved quality of life.
As with any dream, there are several obstacles to attaining this vision. There are also successes that signal the vision is possible. Here are eight facts about efforts to further reduce the poverty rate in Jamaica.
According to the government's NPEP, in 2012, 19.9% of the population was living at or below the poverty line.
Unemployment rates have fallen in the country. According to the Statistical Institute of Jamaica, the unemployment rate in Jamaica in January 2017 was 12.7%, compared to 13.3% in January 2016.
While unemployment rates have gone down for the population as a whole, unemployment rates remain high for youth. According to the World Bank, the unemployment rate for youth is 28.6%. This is leading to high levels of crime and violence.
According to the World Bank, Jamaica is considered to be an upper-middle-income country. The United Nations Development Programme states that Jamaica received this classification in 2010 due to being on track to eradicating extreme hunger and ensuring environmental sustainability.
Even though Jamaica is viewed as an upper-middle-income country, it faces many obstacles in economic growth. The World Factbook reports that Jamaica's economy has grown on average less than one percent per year for the last three decades. Economic growth has been slow due to a high debt-to-GDP ratio and high rates of crime and corruption.
Focus Economics highlights that tourism is helping the Jamaican economy. The island welcomed its one-millionth tourist in mid-June 2017, two weeks before receiving a private investment of $1 billion for a chain of hotels and resorts.
According to the World Factbook, Jamaica has made progress in reducing its high debt-to-GDP ratio. In 2012 it was at 150%. It is now at 115%. Collaboration with the International Monetary Fund made this achievement possible.
Poverty programs are being instituted in Jamaica. Most of these are state-led. In its NPEP, Jamaica outlines its goals for eradicating poverty. Its first goal is to eliminate extreme food poverty by 2022. Its second goal is to get the national poverty line reduced significantly below 10 percent by 2030.
There are several poverty reduction programs currently in place in Jamaica. Further reducing the poverty rate in Jamaica is feasible due to the government's thorough NPEP. If the government reaches the goals outlined in the policy, poverty reduction will be systemic and all Jamaicans will be able to realize the dream of equitable opportunities. While there are significant challenges, Jamaica's economic future is promising.
– Jeanine Thomas
Photo: Flickr
https://borgenproject.org/wp-content/uploads/logo.jpg
0
0
Kim Thelwell
https://borgenproject.org/wp-content/uploads/logo.jpg
Kim Thelwell
2017-08-08 07:30:38
2020-07-16 07:44:23
Reducing the Poverty Rate in Jamaica: Obstacles and Successes