Exploring the Poverty Rate in Guatemala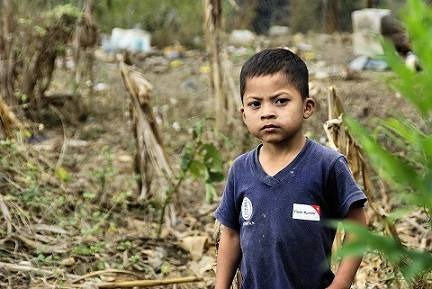 The poverty rate in Guatemala is high by most standards. Guatemala is a country in Central America that is bordered by El Salvador, Honduras, Belize and Mexico. It is known for its massive Lake Atitlán and ancient Mayan ruins. It is home to 16.5 million, people making it the most populous country in Central America. Although Guatemala's official language is Spanish, 40% of its inhabitants speak Indigenous languages.
The poverty rate in Guatemala is very high. According to the World Bank, 59.3% of the population lives below the poverty line. In addition, 23% live in extreme poverty.
The indigenous people in Guatemala are most affected by poverty. In fact, 79% of them live in poverty, while 40% of them live in extreme poverty. Eight in ten indigenous children suffer from chronic malnutrition, a condition that weakens their immune system and does not allow their bodies to fully develop.
The indigenous population also suffers from discrimination and exclusion in Guatemalan society, which makes it difficult for them to rise out of poverty. The country's topography also keeps indigenous people living in rural areas isolated from the rest of society, making it more difficult for them to receive help.
Income inequality is high in Guatemala. According to a study conducted by the Union Bank of Switzerland (UBS), 260 Guatemalans own 56% of the national economy. This means that 0.001% of the population owns more than half of the country's wealth.
Agriculture is a very important source of revenue for Guatemala. It accounts for 20% of the GDP and employs more than 40% of the population. Main food exports include sugar, bananas, coffee and vegetables. However, due to the country's susceptibility to natural disasters, including hurricanes, earthquakes, floods and landslides, many citizens are in a constant struggle to survive and make a living.
Many NGOs stepped in to help improve the poverty rate in Guatemala. For example, The World Food Programme (WFP) delivers emergency food supplies to Guatemalans and teaches farmers how to grow more crops and better market the food they harvest. The NGO Food for The Poor brings food, medicine, and education supplies to needy communities in Guatemala.
– Anna Gargiulo
https://borgenproject.org/wp-content/uploads/logo.jpg
0
0
Borgen Project
https://borgenproject.org/wp-content/uploads/logo.jpg
Borgen Project
2017-08-08 07:30:37
2020-07-16 07:40:10
Exploring the Poverty Rate in Guatemala