Recent Genocides in Sudan and Myanmar Highlight Ongoing Issue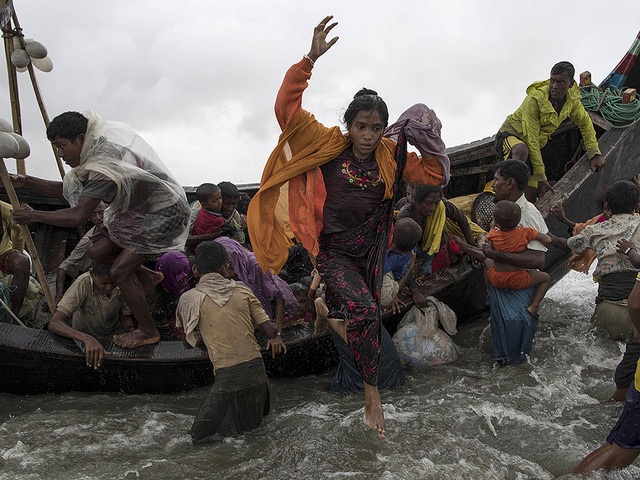 Genocide is defined as the deliberate killing of a large group of people, especially those of a particular ethnic group or nation. Recent genocides have occurred in Sudan against Darfur's ethnic Fur, Massalit, and Zhagawa peoples and in Myanmar against its Rohingya minority.
Tensions Continue as a Result of Sudanese Genocides
Since gaining independence from the United Kingdom and Egypt in 1956, Sudan has struggled to find peace between its Muslim northern regions and its animist and Christian southern regions. Continuous conflict led to the creation of an autonomous South Sudan, but tensions persist. Civil wars in the region have taken an estimated 2.5 million lives and displaced approximately four million people.
Beside the warring north and south of Sudan, recent genocides have occurred in a western part of the nation known as Darfur. In February 2003, rebel groups led by predominantly by non-Arab Muslim sedentary tribes, including the Fur and Zaghawa, rose up against the Khartoum government due to unequal treatment and economic marginalization. In response, the government sent militias known as Janjaweed, which translates to "evil men on horseback," whose duties were to carry out attacks on villages. The Janjaweed used slash and burn methods to decimate communities as well as injuring and murdering civilians and poisoning wells.
The Darfurian genocide was the first genocide of the 21st century and its unrest and violence have not yet ceased. As of 2016, more than 480,000 people have been murdered and more than 2.8 million people have been displaced. Many refugees have fled Sudan and some have been living in camps for more than 10 years.
Recent Genocides in Myanmar Draw Global Attention
Myanmar, the nation formerly known as Burma, lived under the governance of an oppressive military junta from 1962 to 2011. The government is now under civilian control, but the military continues to wield extensive power and commit human rights abuses. Its population is mostly Buddhist with large Christian and Muslim minorities.
Two-thirds of Myanmar's people identify as Burmese or Bamar, but there are 135 ethnic minorities residing in the country. The Christian Karen people and the Muslim Rohingya people of Myanmar have faced long-standing systemic violence and oppression from the Buddhist government. Aid agencies estimate that 200,000 Karen have been driven from their homes in the decades of conflict and as recently as 2010 the government was still burning, shelling and abusively sweeping Karen villages.
The Rohingya Muslims have also had a long-standing history of genocide and statelessness. In 1982, the Burmese military stripped the Rohingya of their citizenship, claiming that they were Bengali despite their having lived in Burma's Rakhine State for generations. This led to a mass migration of over 250,000 Rohingya people to Bangladesh in 1991 and 1992, but they were met with deportation once in Bangladesh and were forced to return to Burma.
The recent genocides of the Rohingya in Myanmar began in 2012 when political party officials, senior Buddhist monks and state security forces committed mass killings of men, women and children. The cleansing left 150,000 Rohingya homeless and more than 100,000 fled the country.
Even more recently, in August 2017, a small rebellion of Rohingya militants led to military retaliation against any and all Rohingya people. These attacks caused the largest refugee movement since the Rwandan genocide. More than 675,000 Rohingya fled the country within three months to seek safety in Bangladesh. As of January 2018, more than one million Rohingya refugees have been registered in Bangladesh.
Fulfilling the Promise to End Genocide Worldwide
Ethnic cleansing and genocide are not acts of the past. Religious and cultural minorities continue to face persecution and attempts at forced extinction. However, this does not mean that individuals elsewhere must simply be bystanders to such atrocities. Raising awareness about the genocides occurring in the world and donating time or money to organizations that work to end genocide can make an impact and ensure that the world does not turn a blind eye to those in danger.
The organization United to End Genocide states that one of the best ways for individuals to help prevent and stop genocide is to vote for representatives who support foreign aid and acknowledge global atrocities. Support representatives who make the end of genocide a priority.
– Carolina Sherwood Bigelow
Photo: Flickr
https://borgenproject.org/wp-content/uploads/logo.jpg
0
0
Borgen Project
https://borgenproject.org/wp-content/uploads/logo.jpg
Borgen Project
2018-06-19 01:30:32
2019-10-23 08:54:40
Recent Genocides in Sudan and Myanmar Highlight Ongoing Issue