Protecting the Rights of Syrian Children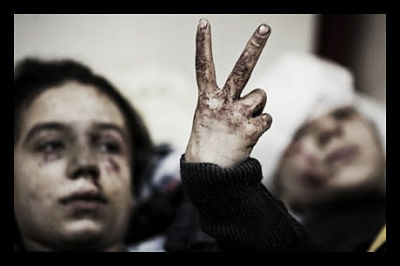 On January 22, the Geneva II Middle East Peace Conference opened in Montreux, Switzerland. One of the major focuses of the conference is an attempt to curb the civil war in Syria.
Since the beginning of Syria's civil war in spring 2011, over 100,000 people have been killed. The Oxford Research Group posted an independent study estimating that 11,420 of civilian casualties, over 10 percent have been children.
While the majority of casualties have resulted from explosive weapons or Syrian army assaults on civilian neighborhoods, there have also been targeted attacks on children, with 112 recorded cases of torture leading to death.The situation for Syrian children is dire. In many cases, the children are forced to flee Syria as refugees. As refugees, the situation is not much better, with limited access to food and water.
World Vision has released its January report on the crisis in Syria focusing on bringing the conditions of the regions children to light. The report, "Stand With Me – Children's Rights, Wronged" emphasizes the conditions in which Syrian children live and outlines what is needed to support them.
The report discusses the violations against Syrian children's basic human rights. Affected children in Syria endure child labor at as young as 4 years old, with 10 percent of refugees replacing education with work.
This inability to access education is emphasized as one of the greatest misfortunes of the war. World Vision's report explains how important it is to keep Syrian children in school not just to educate them, but also to keep them safe from dangerous situations on the streets and in the workplace.
Additionally, many Syrian children are being exploited to smuggle goods, perform sexual acts and to work and fight on the front lines of the civil war.
In addition to highlighting the conditions that Syrian children face, World Vision calls for three demands regarding the safety of these children to be met:
1. "All parties to the conflict to cease hostilities and come together to negotiate a peaceful resolution to the conflict, with support from the international community.
2. All parties to do everything within their power to respect and ensure the protection of children and their rights by immediately ceasing all violence, exploitation, and abuse against children.
3. Donors to meet the $1 billion call to fund education and child protection programming for children affected by the crisis…"
In light of the Geneva II Middle East Peace Conference, World Vision's January report calls for action on the part of the global community in order to curtail further violence against the children of Syria.
– Cameron Barney
Sources: World Vision, NBC News, NPR, NPR, BBC
Photo: The Big Story
https://borgenproject.org/wp-content/uploads/logo.jpg
0
0
Borgen Project
https://borgenproject.org/wp-content/uploads/logo.jpg
Borgen Project
2014-02-05 04:14:19
2016-03-15 16:37:59
Protecting the Rights of Syrian Children