Project Healthy Children in Tanzania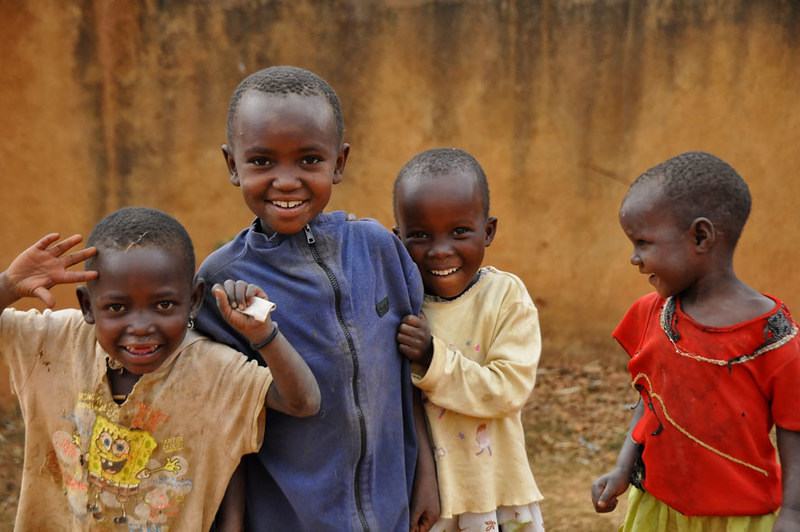 Global hunger is one of the most pressing and visible poverty-related issues in our world today. People can easily recognize the defined ribs, sunken eyes and bone-thin limbs of starvation. However, there is another side to hunger that is not as obvious: micronutrient deficiency.
Micronutrients are vitamins and minerals such as zinc, iron, iodine, vitamin A and folic acid. In developed nations like the United States, most people get these critical nutrients from maintaining a well-rounded diet or taking a daily supplement. But it isn't always that simple in some other parts of the world. In fact, micronutrient deficiency remains a big problem in Eastern and Southern Africa but often does not get the attention it deserves because the effects are not immediately visible. For this reason, micronutrient deficiency has been nicknamed "hidden hunger."
Hidden hunger has real and long-lasting consequences. Insufficient amounts of vitamins and minerals can result in learning disabilities, mental retardation, low work capacity, blindness and premature birth. These deficiencies lower overall health and weaken the immune system, thus making it much harder to survive infections like HIV and measles. They can cause extreme birth defects in children and are the leading cause of maternal death during childbirth.
Background
Clearly, micronutrient deficiency is a pressing issue that deserves the attention necessary to mitigate it. An organization called Sanku's Project Healthy Children (PHC) is doing just that through a process known as food fortification: essentially, they add critical micronutrients to the flour people already consume.
PHC is based in Tanzania and currently supplies almost 2 million people with fortified flour to help them get the vitamins and minerals they need. Flour is a staple food that many people consume regularly; according to the PHC website, "over 50 million Tanzanians eat maize flour every day," but more than 95 percent of it is produced without added nutrients in small, rural mills. Countries like Tanzania are in desperate need of better access to micronutrients—here, about 35 percent of children under 5 years old have stunted growth due to under-nutrition. Project Healthy Children uses the mills and distribution systems already in place to simply add essential micronutrients to the flour with no additional cost for the consumer. This way, people can get the nutrition they need without changing their eating or purchasing habits.
Why Food Fortification?
 It is cheap: Food fortification is very inexpensive, typically costing no more than $0.25 per person annually. In other words, one quarter donated is enough to supply someone with adequate nutrients for an entire year.
It is effective: Improving nutrition can be highly beneficial to overall health, work capacity and productivity. Women who sustain good nutrition before getting pregnant greatly reduce the risk of maternal death and birth defects.
It has a huge payback: The economic rewards of food fortification are astounding. The WHO estimates that the consequences of micronutrient deficiency (birth defects, learning disabilities, premature death, etc.) can cost a country about 5 percent of its GDP per year. Supplying people with critical vitamins and minerals puts less pressure on a country's health care system and allows for a more productive workforce. In addition, the Copenhagen Consensus estimated that for every dollar spent on nutrition in young children, a country will save an average of $45 and sometimes as much as $166.
The Future of Project Healthy Children
In the past few years, Project Healthy Children has become even more streamlined in its approach to food fortification. A partnership with Vodafone, a mobile network based in the United Kingdom, allows PHC staff to remotely monitor flour mills so that they instantly know when a machine is down or a mill is low on nutrients. The partnership saves money, time and manpower, allowing PHC to run more smoothly.
Project Healthy Children currently helps nourish about 1.7 million people in sub-Saharan Africa but hopes to reach 100 million people by 2025, an ambitious goal that would be instrumental in lifting communities in Southern and Eastern Africa out of extreme poverty.
– Morgan Johnson
Photo: Flickr
https://borgenproject.org/wp-content/uploads/logo.jpg
0
0
Jennifer Philipp
https://borgenproject.org/wp-content/uploads/logo.jpg
Jennifer Philipp
2019-09-18 01:30:43
2019-12-04 14:01:00
Project Healthy Children in Tanzania