A Dangerous Place for Pregnant Women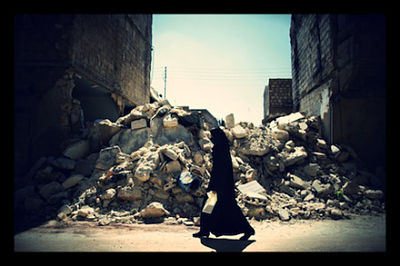 Dozens of pregnant Iraqi women are being admitted to the hospital with life threatening conditions every month. According to UNICEF, maternal mortality rates in the war torn country have increased by 65% since 1989, a number that is much higher than neighboring countries. Until political conditions improve and citizens gain better access to healthcare and basic necessities in Iraq, doctors in the region fear the problem will get worse.
Dr. Mayada Youssif, a gynecologist in Baghdad, attributes "insecurity and poverty that Iraqis live with due to conflict" to the increasing mortality rate.  "Insecurity has forced women to stay at home during their whole period of pregnancy," Youssif says, "and they look for a doctor only when they are feeling really ill or feel, near delivery time, that conditions have become too dangerous."
UNICEF recommends three basic needs that should be available for pregnant women and their babies: good nutrition, access to antenatal care  and access to emergency care if a problem were to arise. All of these services are impeded in Iraq because of issues such as curfews and fear of violence, meaning that sometimes help isn't sought out until it is too late.
That is exactly the situation Salah Hussein found himself in when his wife died during childbirth. The doctors attributed her death to a combination of malnutrition and the effects of constant stress from living in a war torn country. Now Hussein faces having to raise his child alone. Malnutrition is still a problem, as he cannot afford formula for his child.
Even if women can get to a doctor, many hospitals are ill equipped to deal with common pregnancy issues, such as anemia. The UN is currently looking into fortifying flour with iron and folic acid to help combat anemia, but presently the issue remains.
There is a rising call to increase investment in the health department to combat rising mortality rates. The main issue is the lack of specialized care that is available to all pregnant women. Some live in areas where they cannot get to a doctor, or worse, there is not a doctor in the area at all.
– Colleen Eckvahl
Sources: Global Research, IRIN News
Photo: Global Research
https://borgenproject.org/wp-content/uploads/logo.jpg
0
0
Borgen Project
https://borgenproject.org/wp-content/uploads/logo.jpg
Borgen Project
2014-02-19 17:12:06
2017-12-04 12:33:45
A Dangerous Place for Pregnant Women