Fighting Period Poverty in Tanzania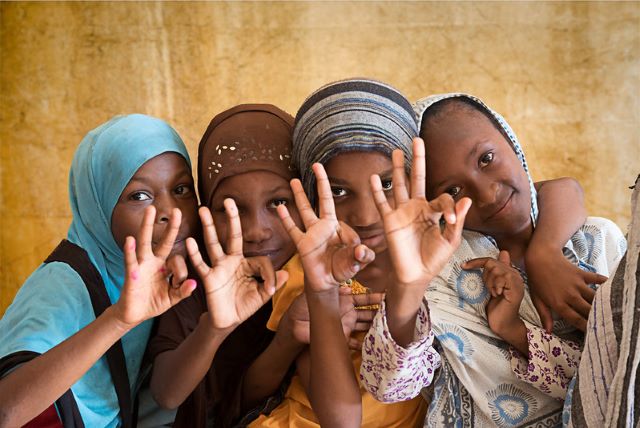 Menstruation is a natural and essential part of human life. For women facing period poverty in Tanzania, lack of access to menstrual management products and sanitation facilities can result in lost opportunities for work or education.
Periods and Poverty
Over 50% of the Tanzanian population does not have access to improved sanitation and clean drinking water is often limited. Without access to menstrual hygiene products, information and adequate sanitation services, women and girls are at risk for poor physical or reproductive health. Lack of proper sanitation contributes to lower girls' attendance in school and limits opportunities and potential for women in Tanzania.
Fighting Period Stigma
Ending the taboo around menstruation is an important step toward ending period poverty. There is a lot of misinformation about periods and Tanzanian women are made to feel ashamed about themselves and their bodies. Due to period stigma, girls are often ridiculed when their periods catch them off guard.
Education on menstrual and reproductive health is one of the most empowering tools to combat period poverty in Tanzania. Many organizations have made it their mission to end gender-based discrimination and destigmatize female hygiene. For example, the Maji Safi Group aims to teach young girls to embrace their bodies and help them reach their fullest potential as academics and as mothers. The organization's comprehensive approach includes community outreach, after school programs, employing Tanzanian women as community health educators and providing learning materials.
Affordable Products
Managing menstruation is expensive and disposable sanitary products are a luxury that vulnerable women in Tanzania cannot afford. In recent years, world leaders have committed to creating change in the country by investing in the menstrual hygiene product industry. For instance, the World Bank partnered with an entrepreneurial enterprise called WomenChoice, which manufactures and distributes affordable menstrual hygiene products. WomenChoice further empowers women from low-resource backgrounds by offering vendor, sales agent and volunteer positions. The micro-enterprise serves as a model for other organizations seeking to keep girls in school and end period poverty in Tanzania.
Impact of COVID-19
The closing of schools in Tanzania due to the COVID-19 pandemic may compound the challenges of period poverty throughout the country. Worldwide disruptions limit access to essential sanitary products in the country as well as information about sexual and reproductive health. However, UNFPA, the United Nations sexual and reproductive health agency, has made the fight against period poverty an essential part of their pandemic response efforts by maintaining open access to its centers, information and services in the country during COVID-19.
Continuing the Fight Against Period Poverty
The government of Tanzania has partnered with UNICEF and pledged to dramatically increase access to sanitation over the next five years. This step will not only help keep girls in school but also help them reach their fullest potential and escape period poverty. While there is still much more work to be done, ongoing efforts by the government, international partners, communities and organizations help make a brighter future possible for Tanzanian girls and women.
– Rachel Moloney
Photo: Flickr
https://borgenproject.org/wp-content/uploads/logo.jpg
0
0
Saiesha
https://borgenproject.org/wp-content/uploads/logo.jpg
Saiesha
2020-09-29 05:31:52
2020-09-29 05:31:51
Fighting Period Poverty in Tanzania