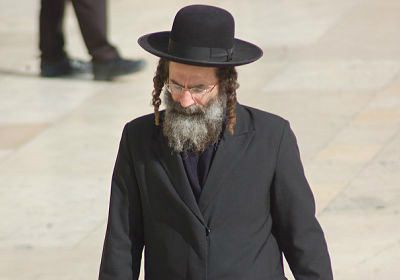 Israel has a population of about 1.7 million people. Poverty in Israel affected about 22 percent of those people in 2014, which included 1,709,300 people, 444,900 families and 776,500 children. These rates have been rising ever since. This same year, the depth of poverty index, which refers to the gap between family income and the poverty line, also rose by about six percent. Poverty in Israel ranks second highest among OECD countries, just behind Mexico.
Little is done to combat poverty in Israel because the poor are of little interest to the government. The government's main concern is with promoting the rich and the middle class in the country. The suffering of thousands poses a threat to the social resilience of the country, which means the government must take action.
Families with children are more likely to live in poverty in Israel due to the decrease in allowances. They are being stripped of these rights and in turn, Israel ranks fourth for highest child poverty rates.
These poverty rates can be linked back to several causes: low wages and unemployment rates in particular. It is possible that poor education is the root of these low wages and unemployment rates along with the already impoverished state of the country. The high cost of food, gas, utilities and rent are forcing more people into poverty in Israel. Emergency food has become an increasing demand as prices rise.
The Israeli government has created a couple of goals to reduce poverty after the National Insurance Institute released a report. The country's Finance Minister, Moshe Kahlon, decided to revamp the corporate tax rates and give government aid to poor families. The corporate tax rate was cut by 1.5 percent by the cabinet, who unanimously approved this in November.
In addition, Israel has discussed the introduction of a welfare system that could bring income and take 187,000 people out of poverty. These efforts are promising but still not grand enough to save all of Israel. To make an impact, the country must focus on reorganizing its education system, and the government needs to take interest in the poor citizens, not just in the higher class.
– Katelynn Kenworthy
Photo: Flickr
https://borgenproject.org/wp-content/uploads/The_Borgen_Project_Logo_small.jpg
0
0
Borgen Project
https://borgenproject.org/wp-content/uploads/The_Borgen_Project_Logo_small.jpg
Borgen Project
2017-07-20 07:30:06
2020-06-21 12:08:35
One in Five People Face Poverty in Israel