IBM's Science for Social Good Program is Helping Save the World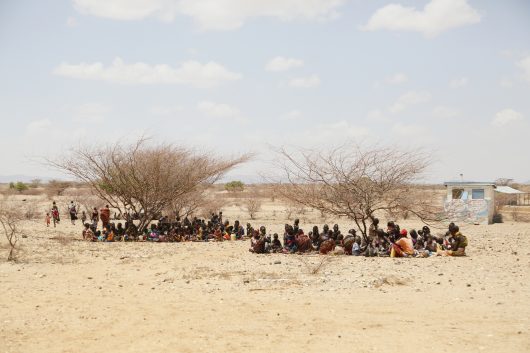 The International Business Machines Corporation (IBM) is a major research organization that focuses on computer wear and consultations. They also study cognitive computing and information technology. As of 2017, IBM holds the most patents of any business in the United States, making it a hub for progressive thinking. Aware of their resources, IBM announced their new program, Science for Social Good, on June 6. This program encourages IBM to partner with scientists and nonprofit organizations solving social issues through a more modern lens.
The Cary Institute of Ecosystem Studies is one of the organizations IBM is working with. The Cary Institute's mission is to research and address the problem of the Zika virus in Central and South America. When the Zika virus arrived in Brazil through mosquitos, it gave babies many life-threatening diseases, such as brain under-development. Without a widely distributed vaccine in countries where only high-class citizens have access to health care, many unborn children are at risk.
Science for Social Good is assisting The Cary Institute in "applying machine learning and data science tools to identify primate species that could become animal reservoirs for Zika" in order to contain and combat the disease. In a short period of time, IBM technology helped pinpoint areas where Zika is most prevalent. Then, they created  through mobile phone apps that map out these locations, allowing citizens to stay more informed and cautious. This technology also identified primate species that carry the disease in the wild.
In addition to The Cary Institute, IBM is assisting the emergency food service St. John's Bread and Life. IBM will create an artificial intelligence supply chain model of emergency food operations and share it with cloud computing technology. Thus, Bread and Life can share its most advanced practices with other organizations to better help those in need. The digitization of new organizations would make both education on hunger issues and providing aid to the needy much easier.
"Science for Social Good is built on the premise that applied science and technology can solve the world's toughest problems," reads IBM's research page. With companies like these beginning to take a more globalized approach to problem-solving, we may see more research projects like Science for Social Good in the future.
– Vicente Vera
Photo: Flickr
https://borgenproject.org/wp-content/uploads/logo.jpg
0
0
Borgen Project
https://borgenproject.org/wp-content/uploads/logo.jpg
Borgen Project
2017-06-30 01:30:00
2020-05-09 19:28:47
IBM's Science for Social Good Program is Helping Save the World