Colombia Fights Mosquito Breeding Sites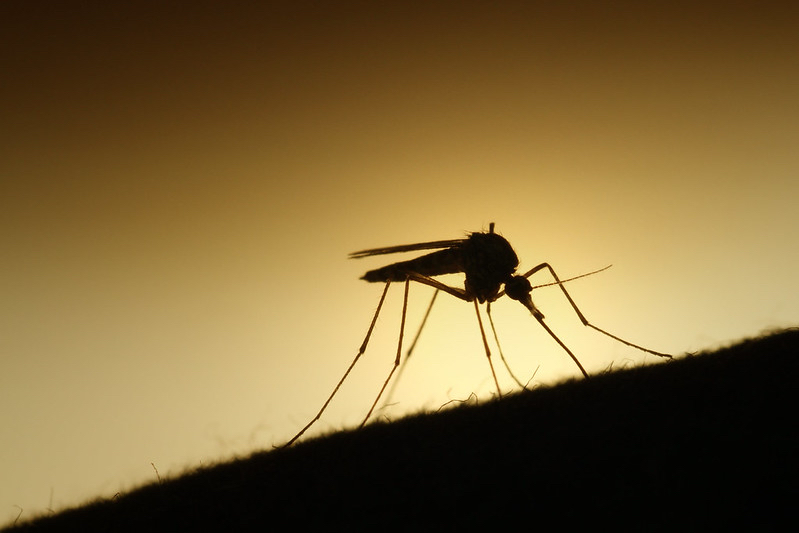 In Colombia, 27% of people live in poverty and more than 7 million are considered internally displaced people (IDPs). These people fled their homes because of a long-running civil war and guerrilla attacks. Alongside rampant poverty and displacement, Colombia struggles with mosquito-borne diseases, reporting 1,400 cases of Zika in a single year and more than 84,664 cases of dengue fever. Worldwide, more than 1 million people die of mosquito-related illnesses each year. Premise, a company that specializes in data analytics, partnered with Colombia's government and the United States Agency for International Development (USAID) to fight Colombia's deadly Zika outbreaks and mosquito breeding sites with a data analytics app.
The Problem
At the beginning of 2016, South America was in the midst of Zika and dengue fever outbreaks. In 2019, more than 2 million South Americans contracted dengue, and at least 720 people died. Both Zika and dengue are mosquito-borne diseases that Aedes aegypti mosquitoes primarily spread. Aedes aegypti mosquitoes are also the main transmitters of yellow fever and chikungunya. These mosquitoes contract the virus by biting into people who already have an infection. Then, the mosquitoes spread the virus further by continuing to bite others. Only female mosquitoes are able to bite people, which is why only female Aedes aegypti mosquitoes transmit the virus.
In 2015-2016, Colombia had the second-largest Zika outbreak in the world. Cali, a city of 2.4 million people, accounted for more than 20% of the country's cases. Some Colombians live in slum areas that lack proper sewage and garbage disposal systems, sanitation and running water. These areas are especially attractive to mosquitos, and during heavy rainfall, the health situation worsens because the slums experience flooding, creating stagnant water and puddles close to people's homes.
Premise's Mission
In 2017, Premise, a predictive data analytics company based in San Francisco, conducted its first phase of internal vector monitoring of Cali. The company records, georeferences and photographs mosquito breedings sites with a data analytics app, aiming to increase awareness across Colombian cities and give communities a way to fight mosquito-borne diseases. During the first phase, Premise digitally recorded 40,000 sewers and put them into the system; in the second phase, which began in 2018, Premise received funding from USAID.
As part of Premise's work in Colombia, 7,000 people participated in a citizen network project, through which the community actively collaborated in monitoring and destroying mosquito breeding sites. Soon after Premise took off, 108,000 homes received inspections and more than 70,000 mosquito breeding sites were demolished — often by app users, who poured chlorine on the sites. The average number of breeding sites in people's homes decreased from three to less than two in only one year.
Premise's data science led to organized mosquito-management practices, such as vector control (killing larvae to decrease the population of male mosquitoes) and vector surveillance (keeping mosquito densities under close watch). Premise recorded 54,000 direct sewage openings that had a high likelihood of mosquitoes, and thanks to data granularity, locations of mosquito breeding sites were outlined down to the street intersections. The data analytics app not only tracked down mosquito hotspots and the origins of disease transmission but also gave civilians access to key records and methods to reduce mosquito breedings sites.
Citizen Participation
One reason for Premise's success was the participation of local communities in its Citizen Network pilot project. Citizens directly contributed to monitoring Zika outbreaks and expanded the frequency charts and other collected data. In 2018, 2,911 citizens in Cali were actively engaged in Premise's project, and thousands of people continue to complete Premise's tasks each month, such as taking pictures of mosquito breeding sites, for small money prizes, which Premise sends via Bitcoin or bank deposit.
With the support of the USAID and local Colombian citizen networks, Premise is able to monitor and control Aedes aegypti mosquito breeding sites with a data analytics app. This innovative app decreases dangerous and deadly epidemics across Colombia, and soon, Premise may expand its mission across South America to help other nations in need of mosquito-borne disease control.
– Anna Sharudenko
Photo: Flickr
https://borgenproject.org/wp-content/uploads/logo.jpg
0
0
Kim Thelwell
https://borgenproject.org/wp-content/uploads/logo.jpg
Kim Thelwell
2020-08-29 01:31:28
2020-08-28 06:56:20
Colombia Fights Mosquito Breeding Sites