How Mobile Money Transfers Help Migrant Workers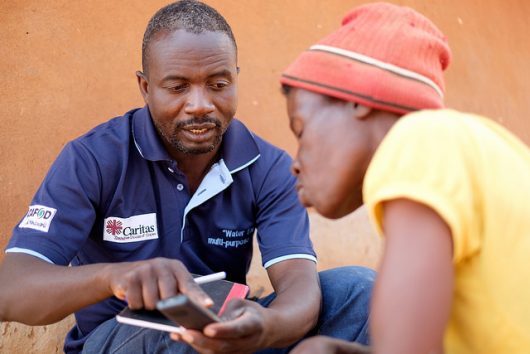 One in seven people worldwide gets labeled as a migrant worker. Migrant workers are individuals who move from their home country to a different one for work purposes. These workers often face difficulty when it comes to sending money home to their families. They often have to take time-consuming or costly routes to accomplish this. With the help of mobile money transfers, migrant workers now have an easy and cost-efficient way to transfer their earnings.
Limited Storage Options
Before mobile transfers, workers had limited options on how to send their money home. They could take the money themselves, but this required them to take large amounts of time off work and spend money on transportation. Another method used was to send money home with a third-party. However, if there is no nearby agency, workers might end up relying on an unregulated corporation. Using these services can be costly and risky. Even worse is that companies can charge a high fee depending on the amount getting transferred.
Bank accounts are also unsuitable for migrant workers. Most migrant workers are employed in rural farm areas while banks operate in more populated places like cities or towns. Banks can also charge high fees that low-income workers cannot pay. In fact, 42% of the world's farmers are unbanked.
Mobile money transfers provide an easy and quick way to send money home at a cheaper rate than previous systems. Money transfers can be done at any time of the day and take only seconds. Moreover, unlike banking apps, they are not limited to smartphones and can be done on any mobile device.
Xpress Money & TerraPay
Xpress Money is one money transferring company that recently partnered with TerraPay, a mobile payment switch. Originally used to send money directly through 200,000 agent locations in 165 different countries, Xpress now looks to expand with mobile transfers. TerraPay connects money transfer services with banks, payment card issuers and mobile wallet systems through its technological services. These services enable migrant workers across the world to send money home instantly.
By providing poor migrant workers with a safe, cheap and easy way to manage their money, they are getting introduced into the formal financial sector. Now, these migrants can begin to have savings and dictate where they wish to spend their money. Having control over their earnings can give these workers the capability and means to rise out of poverty.
– Hannah Kaiser
Photo: Flickr
https://borgenproject.org/wp-content/uploads/logo.jpg
0
0
Borgen Project
https://borgenproject.org/wp-content/uploads/logo.jpg
Borgen Project
2017-08-01 07:30:59
2020-07-07 09:11:36
How Mobile Money Transfers Help Migrant Workers