Mental Health in Guatemala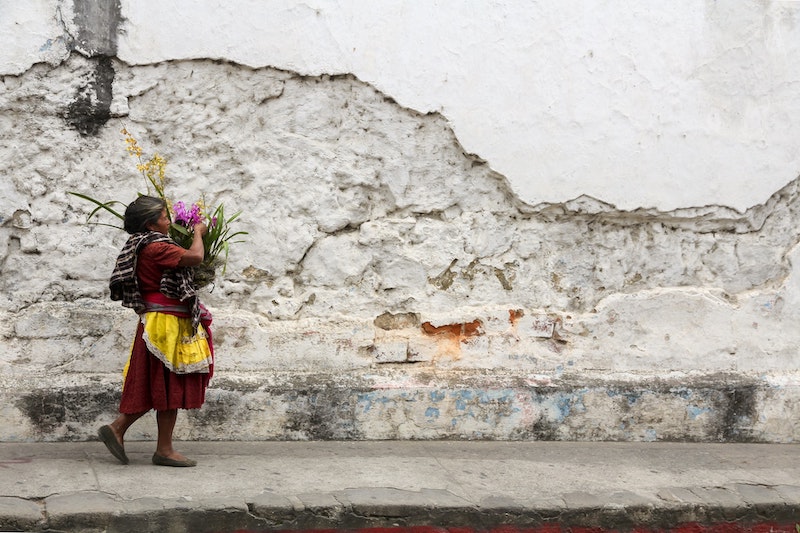 Between 1960 and 1996, Guatemala fought in a civil war between the government of Guatemala and several leftist rebel groups, resulting in many deaths due to the destructive violence. This caused many mental health conditions and problems to arise in the people residing in the country. Unfortunately, violence and public security continue to be a concern in Guatemala, deteriorating Guatemalan's mental health. 
What Does Mental Health Mean and Why is it Important?
The Centers for Disease Control and Prevention (CDC) defines mental health as someone's emotional, psychological and social well-being, affecting how they experience and perform in their daily lives. To add, it can help determine how people cope with stress and make choices. Mental health is significant for one's physical health because poor mental health can lead to diseases, such as diabetes, heart disease and stroke.
The Number of People in Guatemala that Have a Mental Health Disorder
More than 3,250,000 people in Guatemala could experience a mental health illness in their lifetime. However, unfortunately, many of them do not seek the help they need. In fact, one in four people between the ages of 18 and 65 have suffered or continue to suffer from a mental health disorder, but only 2.3% took the initiative to consult a psychiatrist to address their mental health issues. Commonly, people do not want to talk about their mental health. The reason is the lack of knowledge and the stigma around mental health in Guatemala.
Furthermore, Guatemala's poverty rate increased from 45.6% to 47% in 2020. As a result, Guatemalans are at greater risk to develop mental health disorders because they endure more difficulties in their daily lives. The limited mental health sources available to them are insufficient to help alleviate the stress that socioeconomic disadvantages cause.
In the United States, most health care providers do not cover expenses for mental health care. Interestingly, Guatemala does not have a universal health care system, let alone dedicated mental health legislation. As a result, Guatemalans have difficulty seeking help because there is "0.54 psychiatrist available per 100,000 inhabitants," according to American Psychological Association. Only five of them are outside of the main cities. Guatemala is a low-income country that does not have the resources to make mental health data available to the public. That is why there are not many studies or public data regarding this issue.
The Main Cause of Poor Mental Health in Guatemalan Children
A study that Rosalba Company-Cordoba and Diego Gomez-Baya conducted includes the issue of mental health of children in Guatemala. Interestingly, 50% of Guatemala's total population is under 18 years old, making it a country with one of the youngest populations. A child's mental health is valuable because it can have positive or negative long-lasting effects on their development.
Unfortunately, Guatemala's high poverty rate has led to increased levels of violence because of the struggle to live in desperate conditions in the community. Exposure to violence showed significant effects on a child's mental health, such as depression and anxiety. Although childhood poverty is prevalent in many areas of Guatemala, the quality of life showed little significance in the study. These symptoms were more common in adolescents than in children because they are more aware of their surroundings and environment. On the other hand, children exposed to low violence from urban areas with educated parents described higher qualities of life.
Violence rates have continued to increase with assaults, shootings, threats and robberies, causing many children to be afraid to go to school. Almost 60% of Guatemalan students would prefer not to go to school due to fear. Many students and teachers have received threats and experienced robberies or know someone who has been a victim of violence. Guatemala remains one of the poorest countries with high rates of violence, causing a higher risk of a child developing mental health disorders.
Living in these socioeconomic disadvantaged areas can cause children to become part of the gangs because there is no other option. The previously mentioned study showed the association between greater parental education level and higher income with lower food insecurity. However, many children do not attend higher education schooling because they have to help their families with household expenses. The number of children living in urban areas is increasing. This leads to more children in unsanitary conditions and a high cost of living. Almost all children attend primary school. However, the completion rate is 15%, which leads to low enrollment rates for secondary school.
Solutions for Mental Health in Guatemala
Many people have taken action to improve the state of mental health in Guatemala, especially for children. First, many citizens are taking to the streets to protest against the continuation of violence. The implementation of the International Commission Against Impunity (CICIG) resulted in reductions in homicide rates. For example, there were fewer homicides per 100,000 each year. The CICIG provided Guatemala with $150 million in international support to help reform their justice system, but President Jimmy Morales thought this violated Guatemalan authority. As a result, he removed the CICIG mandate in 2019, causing a setback.
Next, people are beginning to seek support for their mental health in Guatemala due to more specialized centers offering psycho-emotional support services to the public, such as Federico Mora National Hospital for Mental Health, for a low cost. According to American Psychological Association, there are about seven psychologists for every 100,000 people, which is a number that continues to increase.
Lastly, schools are doing their part in fighting against gang violence to make children safer in Guatemala and other countries. With support from UNICEF and the Ministry of Education, the schools created a Peace and Coexistence Committee. The idea is to promote an environment where they do not tolerate violence, as Theirworld reported. The schools are trying to lead by example and show their students that violence is not always the answer. They found over the years that there are fewer arguments between the children because they have conversions to handle any dispute.
As Guatemala continues to be a low-income country, crime rates and violence will increase, leading to mental health problems. Mental health in Guatemala will suffer the consequences of the stigma and the lack of resources. The country is working toward a better future by spreading awareness about mental health and fighting violent trends.
– Kayla De Alba
Photo: Unsplash
https://borgenproject.org/wp-content/uploads/The_Borgen_Project_Logo_small.jpg
0
0
Jennifer Philipp
https://borgenproject.org/wp-content/uploads/The_Borgen_Project_Logo_small.jpg
Jennifer Philipp
2021-11-27 07:30:16
2021-11-23 13:44:19
Mental Health in Guatemala