Maternal Mortality in Chad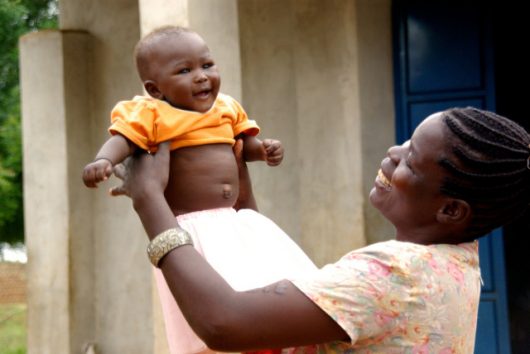 Chad has one of the highest rates of maternal mortality in the world. Out of 15 women in Chad, one will die due to complications while giving birth. This makes a rate of 6.7 percent, which is dangerously high. In 2010, only 23 percent of women had help from someone medically qualified to do so while giving birth. Every couple of minutes, a woman in Chad dies due to birth complications.
Maternal mortality rates, along with child mortality are a good indicator of the status of health care in the country. Higher rates imply the lower quality of and access to health care. Lack of personnel and training prevents women from getting the help they need during childbirth. An increase in health care professionals and proper training will raise the likelihood of saving the lives of the mother and the child.
Chad Mother and Child Health Services Strengthening Project
In 2014, The World Bank approved funding of almost $21 million for the Chad Mother and Child Health Services Strengthening Project. The money comes from the Health Results-Based Financing Fund that is supported by the U.K. and Norway.
The Project targets regions that have particularly high rates of child and maternal mortality in Chad. Increased funding will go to health care services in the areas with low access to resources and higher indicators of maternal mortality. The Project provides care for the woman throughout her pregnancy, helps with deliveries by professionals and even immunizations for the newborn.
The Services Strengthening Project is set to conclude its goals by 2020. The Project is trying to reach 80,000 pregnant women and provide them with antenatal care during a health care visit. This number was exceeded in 2018 since the people of the Project reached 82,117 women by this year. Additionally, they are hoping to achieve 35,000 births with the help of skilled medical professionals by 2020. As of 2018, they are well on their way with 29,500 births. As for its other goals, that include child immunization and health personnel training, the Project is also right on track.
Education of Mothers in Chad
Community awareness is just as important in preventing maternal mortality in Chad as providing access to services. Women have extremely limited opportunities when it comes to education, and four out of five women in Chad between the ages of 15 and 24 are illiterate. Having limited knowledge of antenatal care, hygiene and disease greatly influence the likelihood that a mother or child will not survive the pregnancy.
Levels of HIV in women also contributes to maternal mortality in Chad. Only 10 percent of women aged 15-24 have a thorough knowledge of HIV prevention. Without education on HIV, women easily contract it and spread it to their children. Training provided by programs like the Chad Mother and Child Project can significantly mitigate this issue simply through education and increase of awareness.
Training for health care professionals and midwives in the region, in addition to education for the mothers, lays the foundation for a long-term solution to maternal mortality in Chad. Lack of proper care for expecting mothers not only leads to deaths, but to abandoned families and children without mothers. This repercussion leads to an even longer lasting impact on communities as a whole.
Chad, in particular, is in desperate need of change and improvement in its health care for mothers. Many developing countries have improved their rates of maternal mortality in recent decades, but Chad's only increased by 10 percent between 1980 and 2010. One of the Millennium Development Goals was to see a 75 percent decrease in pregnancy and childbirth-related deaths, but Chad has yet to reach this goal.
Trained staff on hand, proper medical tools and educated mothers can make the world of difference in decreasing the deaths of maternal and child mortality in Chad.
– Amelia Merchant
Photo: Google
https://borgenproject.org/wp-content/uploads/logo.jpg
0
0
Borgen Project
https://borgenproject.org/wp-content/uploads/logo.jpg
Borgen Project
2018-09-14 14:38:19
2019-12-17 13:02:54
Maternal Mortality in Chad