MasterCard Utilizes #Selfie to #DoGood for World Hunger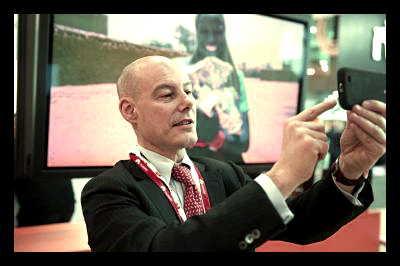 Last month, we talked about the #SelfiePolice project started by young college students who found an innovative way to turn the traditionally selflish "selfie" into a force for social good. Turning selfishness into selflessness has now also been embraced as a strategy by MasterCard and the World Food Programme (WFP), through the "Selfless Selfie Campaign."
The Selfless Selfie Campaign was unleashed this year at the Mobile World Congress, where attendees were encouraged to stop by the MasterCard booth, take a selfie and tweet about it. For each selfie taken, MasterCard pledged to donate a month of school meals for a hungry child through the WFP.
The campaign did not end there. It found itself this week taking on "one of the hottest and most well-known festivals in the world," South by South West (SXSW) in Austin, Texas. MasterCard donated $5 for every selfie taken at the festival and tweeted with the hashtag #dogood. Again, for each selfie tagged, MasterCard pledged to donate $5 to provide a month of school meals for a hungry child through a WFP program.
MasterCard and the WFP formed a global partnership in 2012, with the goal of delivering "ground-breaking technology to meet the needs of the world's hungry and vulnerable populations in order to help end world hunger." According to Hunter Biden, the Board Chair of the WFP USA, "66 million students across the developing world go to school hungry every day." MasterCard and the WFP believe that a new approach to help these children lies in the power of technology to unlock innovation in food assistance.
One way to utilize the power of technology is through social media platforms. "Leveraging technology to do good is important to us at MasterCard," said Ann Cairns, MasterCard President International Markets.
Twitter, in particular, has some staggering statistics that make it a valuable tool for corporations, non-profits, and activists worldwide to spread their message to millions:
 There are now at least 230 million active users on Twitter globally, with over 100 million daily active users
More than 5,000 tweets are tweeted every second
 3 million websites integrate with Twitter.
Twitter and other social media sites offer a unique platform that connect millions of people, affording them opportunities to influence change and spark social justice movements in ways that were unimaginable before.
– Rifk Ebeid
Photo: Mastercard
Sources: Amazon, Stay Classy, News Room
https://borgenproject.org/wp-content/uploads/logo.jpg
0
0
Borgen Project
https://borgenproject.org/wp-content/uploads/logo.jpg
Borgen Project
2014-03-21 09:52:18
2016-04-15 14:30:18
MasterCard Utilizes #Selfie to #DoGood for World Hunger