Loans in the Philippines? Download an App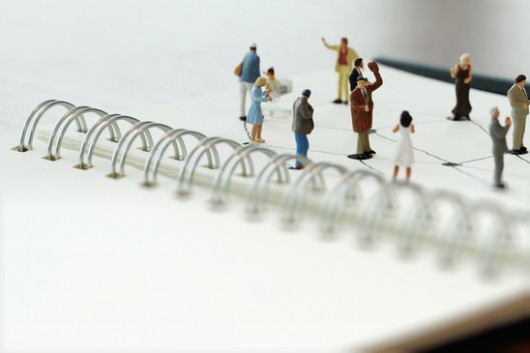 As less than a quarter of the Philippines' 101 million people have bank accounts, establishing credit remains impossible for many. Traditionally, in the Philippines there are two ways to borrow money if you can't get a loan from a bank.
First, the legal option involves selling goods at any of the country's ubiquitous pawn shops (as of 2013, the central bank tallied more than 17,000 pawn shops nationwide). The second, illegal option is to borrow from a loan shark.
Enter smartphones.
Three-quarters of Filipinos who use the internet, access it primarily through their smartphones. The increasing popularity of using smartphones now offers a safer alternatives for securing loans in the Philippines.
PawnHero, a Manila-based startup, wants to give Filipinos an accessible, less expensive alternative to the traditional pawn shop. On PawnHero, users upload photos and descriptions of items they want to pawn to the website where an appraisal team decides upon a fair estimate.
If both sides agree, PawnHero picks up the item where it is stored until the loan is repaid. As opposed to traditional pawn shops, PawnHero offers up to half of the typical monthly interest rates found in physical shops.
Another company, Lenddo, creates virtual credit scores for Filipinos who have no bank account or credit history. According to their website, Lenddo's credit score and verification services "use over 12,000 data points to manage risk and make better decisions."
These data points stem from users social media accounts, such as Facebook, Twitter, and LinkedIn and serve as methods to prove the identity and creditworthiness of the user.
While Lenddo was created in 2011 in the Philippines, their assistive reach now extends to Mexico and Colombia with plans for further expansion into other emerging markets.
Loans from Lenddo typically average around $450 with interest rates at 2-4 percent monthly. With membership at over 500,000, Lenddo's effectiveness as a supplement to emerging middle-class families is evident.
With the middle class on the rise, the country is finding new ways to empower its impoverished through technology. Smartphones are just the beginning.
– Bailey Wenzler
Sources: WSJ, Pawn Hero, Lenddo, The Guardian
https://borgenproject.org/wp-content/uploads/logo.jpg
0
0
Borgen Project
https://borgenproject.org/wp-content/uploads/logo.jpg
Borgen Project
2015-10-02 01:04:11
2020-06-26 14:33:14
Loans in the Philippines? Download an App