Life Expectancy in Rwanda and Its Connection to Poverty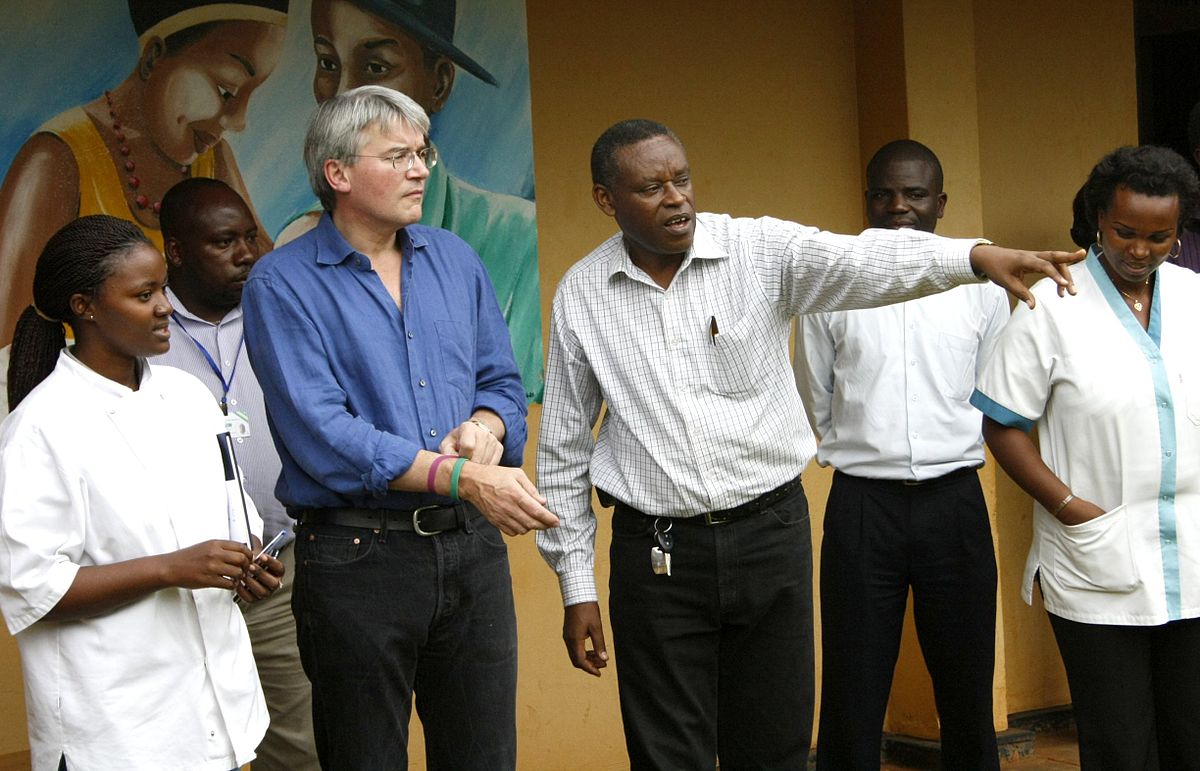 As life expectancy in Rwanda has doubled in the past 20 years, the efforts that helped to achieve this goal are closely tied with efforts to combat poverty. If people are sick but cannot access healthcare, they cannot contribute to the economy. Conversely, if people are living in poverty, they often cannot afford to access healthcare. Ending poverty and providing medical care are closely tied, and Rwanda has made excellent progress on both fronts.
Life Expectancy in Rwanda
In the early 1990s, Rwanda was the site of a 100-day genocide, during which a million Tutsis and Hutus were killed. The genocide decimated the country, destroyed infrastructure and cast millions into poverty. Life expectancy in Rwanda reached a low of 26.2 years in 1993 at the height of the genocide, but by 2018, it had risen to 68.7 years. Furthermore, life expectancy is projected to increase to 71.4 years by 2032.
Many factors have contributed to the dramatic increase in life expectancy and overall social welfare. The Rwandan constitution secured citizens' right to health in 2003. Accordingly, the government has invested in healthcare systems including primary healthcare systems, HIV/AIDS healthcare systems, oncology services, community-based health insurance and medical education. A dramatic increase in vaccination rates has been crucial in improving Rwandans' health. After the genocide, fewer than 25% of children had been vaccinated against measles and polio, but today, 97% of Rwandan infants have received vaccinations against 10 diseases.
There have also been declines in deaths from tuberculosis and malaria. There has been a similar decline in maternal and child mortality: after the genocide, Rwanda had the world's highest rate of child mortality, but today, Rwanda has caught up with the global average. Furthermore, the HIV/AIDS case and death rates have decreased. In 1996, antiretroviral therapy became available, and in the last 10 years, Rwanda's death rate from AIDS fell faster than it did in the U.S. and Western Europe.
External investment and an increase in foreign aid have also improved Rwandans' health. In 1995, Rwanda received only $0.50 per person for health, less than any other country in Africa. NGOs like Partners In Health (PIH) have helped increase the population's access to healthcare and have supported efforts to rebuild public and community health systems.
Poverty in Rwanda
The percentage of people living in poverty declined by 5.8%, from 44.9% to 39.1%, between 2011 and 2014 alone. Factors contributing to the decrease in poverty include:
The improved health of the people of Rwanda. Strong healthcare systems can work to combat poverty, because when people are in good health and can access medical care, they are able to work and be more economically productive.
The government's Vision 2020 anti-poverty objective, which fosters privatization and liberalization with the goal of promoting economic growth.
A thriving banking system.
The expansion of the service sector.
Entry into the East African Community, an economic bloc whose other members are Uganda, Kenya, Tanzania and Burundi.
Poverty and Life Expectancy in Rwanda
There is a substantial intersection between Rwanda's efforts to increase its citizens' life expectancy and its efforts to pull them out of poverty. The efforts to ameliorate both problems of poverty and life expectancy in Rwanda are linked through public health, and each is improving because the other is. In the words of one public health expert, Rwanda demonstrates that "a nation's most precious resource is its people."
– Isabelle Breier
Photo: Wikimedia
https://borgenproject.org/wp-content/uploads/logo.jpg
0
0
Kim Thelwell
https://borgenproject.org/wp-content/uploads/logo.jpg
Kim Thelwell
2020-09-10 18:04:55
2020-09-10 18:05:11
Life Expectancy in Rwanda and Its Connection to Poverty