Latter-day Saint Charities Saves Lives Through Global Relief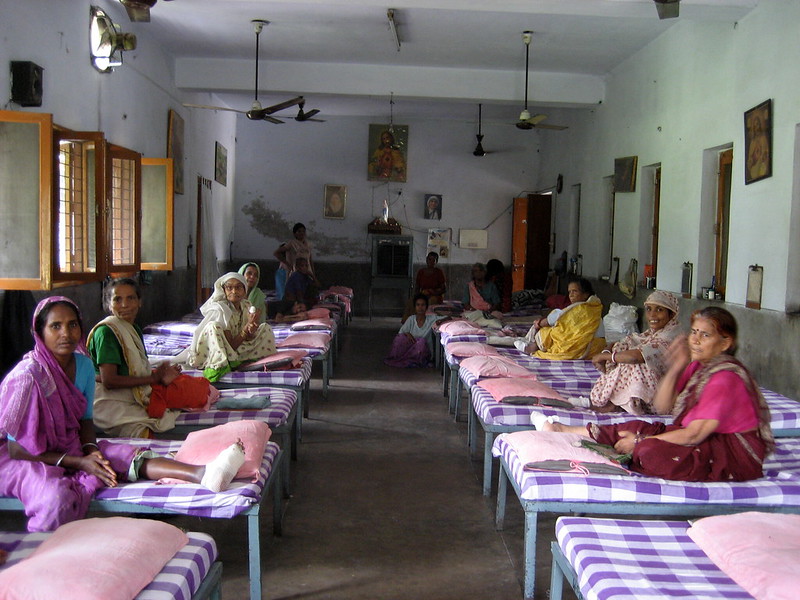 Leprosy is a disease that plagues India. More than 1,000 leprosy colonies throughout the country house hundreds of thousands of its most vulnerable citizens, often unable to provide for their basic daily needs. The nation-wide shutdown due to the COVID-19 pandemic has only worsened this, forcing the leprosy colonies into a state of emergency. Fortunately, the support of Latter-day Saint Charities has helped lessen this dire situation.
The organization has provided food, soap and basic necessary medical supplies to more than 9,000 families in 228 of the most vulnerable colonies. Shawn Johnson, the vice president and director of operations for Latter-day Saint Charities, said, "It is our hope that this assistance helps these individuals and families to maintain their dignity as human beings and their divine value as children of God."
A Global Religion with Global Reach
Latter-day Saint Charities is the humanitarian arm of The Church of Jesus Christ of Latter-day Saints. Headquartered in Utah, the global religion has more than 16 million members. The charity operates solely with donations from the church's members and others around the world. Since the organization began in 1985, Latter-day Saints Charities has contributed more than $2 billion in assistance to 197 countries around the world.
"We seek to work with some incredible global partners in providing assistance, love and support to those in the greatest of need irrespective of their religion, ethnicity, background, etc.," Johnson said. "This work includes critical emergency response efforts, longer-term development initiatives and signature programs, and community engagement and volunteerism efforts. All of these things work in harmony to help bless the lives of others." 
The organization sponsors relief and development projects in countries and territories around the globe and operates "both independently and in cooperation with other charitable organizations and governments." Latter-day Saint Charities' various global projects include food security, clean water initiatives, vision care and refugee response. Johnson noted that the organization also has programs that provide wheelchairs and other mobility devices to individuals in need. Additionally, he said that Latter-day Saint Charities has helped provide immunizations to millions of children and has helped save thousands of babies and mothers through its "helping babies breathe" program.
COVID-19: The Largest Ever Humanitarian Project
In 2019 alone, Latter-day Saint Charities worked in 142 countries and territories on 3,221 projects. With more than 2,000 partners, the organization aided millions of people worldwide. But according to the church's leader, President Russell M. Nelson, this year's COVID-19 pandemic has become "the largest-ever humanitarian project of the church."
"In 2020, just for the COVID-19 responses alone, we have completed (more than) 500+ projects in 130+ countries all over the world. The overall number of projects for 2020 will likely greatly exceed the number from 2019," Johnson said. "These emergency relief efforts have included providing personal protective equipment, food, water and shelter to some of the most vulnerable populations."
"We also had a volunteer effort where members of the church and local communities provided close to a million hours of volunteer service to produce more than five million masks for front-line caregivers. We also worked to transition a portion of a Church-owned textile factory to produce medical gowns for front-line healthcare workers as well," he added.
Volunteers Around The World
Along with the church's more than 60,000 full-time volunteer missionaries and more than 30,000 church service missionaries, the organization also has more than 10,000 volunteer humanitarian missionaries around the world.
Over the past 35 years, Latter-day Saint Charities has been providing humanitarian relief for hundreds of countries worldwide and surely will continue to make a global impact this year — especially with their COVID-19 relief projects — and in years to come.
– Emma Benson
Photo: Flickr
https://borgenproject.org/wp-content/uploads/logo.jpg
0
0
Jennifer Philipp
https://borgenproject.org/wp-content/uploads/logo.jpg
Jennifer Philipp
2020-09-10 18:20:00
2020-09-10 18:20:00
Latter-day Saint Charities Saves Lives Through Global Relief