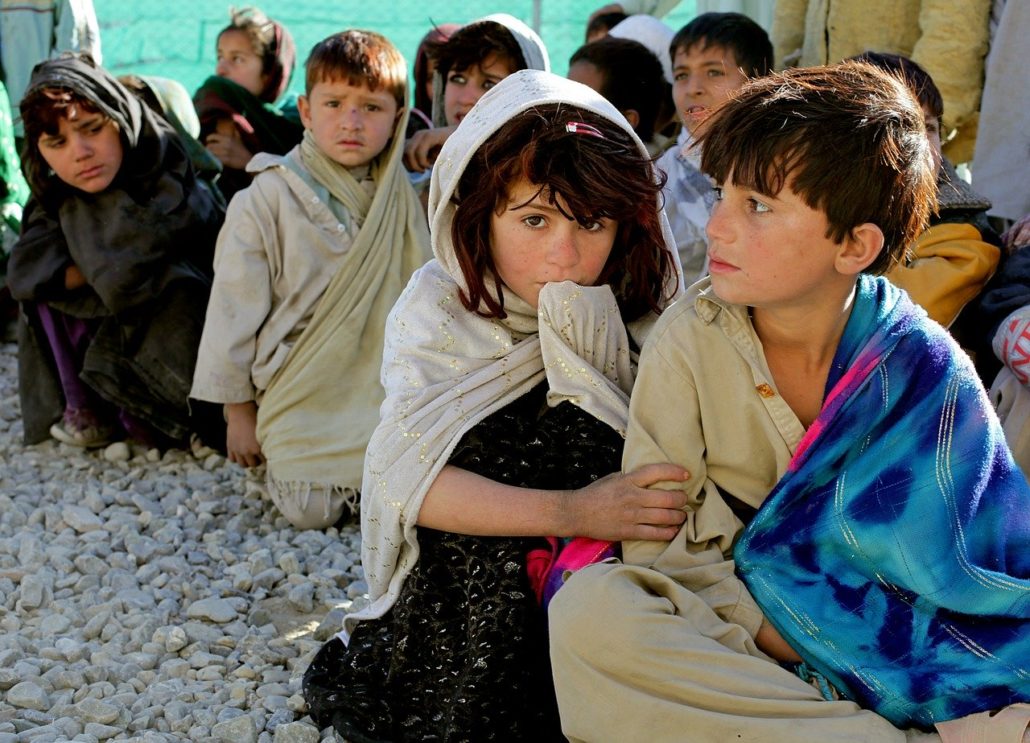 To understand the relationship between international law and global poverty, it is important to first acknowledge which laws are relevant. Among others, these include the International Covenant on Civil and Political Rights, which provides the right to life; the International Covenant on Economic, Social and Cultural Rights, which provides the right to social protection, an adequate standard of living and access to food, health and education; and the Universal Declaration of Human Rights, which recognizes the right to an adequate standard of living and the right to an education.
Philip Alston, the former Special Rapporteur on extreme poverty and human rights, states that poverty is a political choice that countries make. There is a clear relationship between poverty and failure to fulfill basic human rights. Some indicators of poverty that are relevant to international rights laws and standards include primary school enrollment, nutritional indicators, life expectancy and disease.
Is a Rights-Based Approach Better?
The World Bank indexes poverty rates across countries using the International Poverty Line (IPL). A wide range of institutions use the IPL — including the U.N. — and is based on an absolute line that is well below the national poverty line of some countries. According to Alston, this leads to less than optimal progress and a false perspective of the state of global poverty.
Low-income individuals can rise above the IPL that the World Bank established yet continue to face barriers in accessing basic human rights, which suggests a need for an alternative approach to addressing poverty. David Woodward, a British economist, developed one such alternative, which he claims resolves the problems inherent to the World Bank's measurement and the wider way in which poverty is addressed. His alternative, termed the Rights-Based Poverty Line (RBPL), recognizes the relationship between income, poverty, and economic and social rights, which are enshrined in international law.
A rights-based approach to poverty eradication garners support across a wide range of international organizations. The Office of the United Nations High Commissioner for Human Rights directly references poverty as the gravest impediment to the fulfillment of human rights globally. The Human Rights Watch and the United Nations Development Programme establishes that a rights-based approach can result in a higher degree of effectiveness due to the legal obligations for states to ensure those rights. The United Nations Economic, Social and Cultural organization maintains that poverty eradication will only occur when poverty receives acknowledgment as a violation of human rights.
Leveraging International Law to Eradicate Poverty
COVID-19 represents a serious challenge to the eradication of global poverty; however, it may also provide an opportunity for utilizing a rights-based approach. Estimates determine that the global population of people who will fall into poverty will increase by 8% as a result of the economic shocks that the pandemic brought on. Other figures estimate an additional 70 million people could fall into extreme poverty due to the impact of COVID-19.
COVID-19 has lifted the veil shrouding the vast social inequalities present in the world. The poorest margins of society that the pandemic most heavily impacted, in terms of both vulnerabilities to the virus and economic consequences. This is the result of socioeconomic inequalities and discrimination faced by those living in poverty. One example is a lack of adequate housing, which leads to a higher risk of contracting the virus because of either cramped living spaces or a lack of adequate water and sanitation.
Given the links between international law and poverty, a rights-based approach may be a suitable option for the global COVID-19 response. Most countries' current COVID-19 responses fail to adequately protect the rights of those living in poverty. Discriminatory social protection policies are widespread, in direct violation of international rights standards. For instance, food assistance in Uganda is only reaching an estimated 17% of the population living in poverty, thanks to exclusionary policies mandating that assistance goes to specified urban areas. Meanwhile, a recently proposed emergency stimulus bill completely circumvents the 80% of Nigerian workers who are employed in the informal sector, providing support only for those in the formal sector.
The Human Rights Watch provides recommendations for overcoming these shortcomings through the implementation of a rights-based approach. At the government level, there is a need to ensure social protection, access to adequate living and health, among other rights. In terms of international assistance, there is a need to uphold human rights standards through the allocation of funds in favor of socioeconomic programs, minimum basic incomes, adequate housing protections and fiscal policies relating to poverty and inequality.
In Conclusion
Current U.S. policy regarding foreign assistance relating to the COVID-19 response does not detail a rights-based approach. However, USAID's Feed the Future has adapted its programs to the pandemic, supporting the right to food and alleviating hunger. A number of international organizations and experts suggest that a rights-based approach will be the most effective means of integrating international law and global poverty to protect lives around the world, especially in the face of COVID-19.
– Leah Bordlee
Photo: Pixabay
https://borgenproject.org/wp-content/uploads/The_Borgen_Project_Logo_small.jpg
0
0
Gina
https://borgenproject.org/wp-content/uploads/The_Borgen_Project_Logo_small.jpg
Gina
2020-09-03 13:31:30
2020-09-03 11:11:59
International Law and Global Poverty During COVID-19