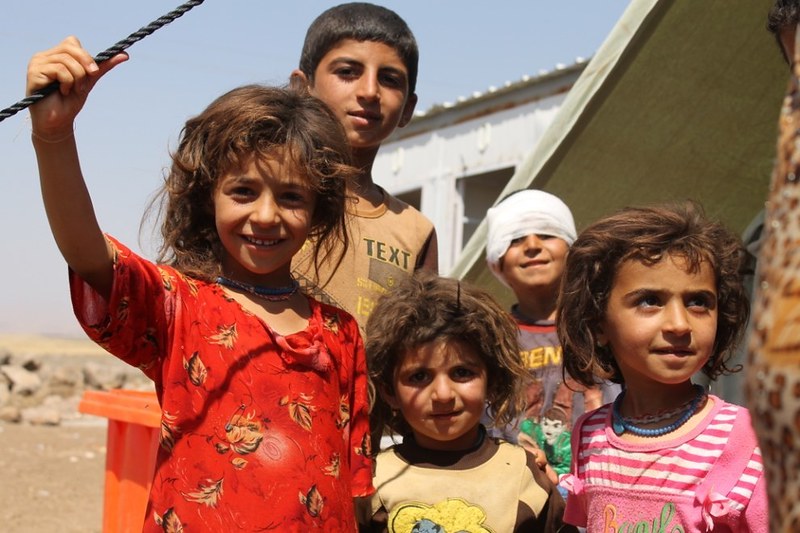 The Middle East has been one of the world's hardest-hit regions to date when it comes to COVID-19. Unfortunately, Iraq has bared the brunt of the damage resulting from economic recession and humanitarian woes. Since the summer of 2019, four and a half million Iraqis have fallen into extreme poverty, increasing the total poverty rate to over 11 million. The majority of those falling into poverty are children, with reports claiming two out of every five children in Iraq live in desolate conditions. Nevertheless, despite new challenges, the international community and regional actors are preparing to jump-start new innovations to reduce poverty in Iraq.
Previous Progress
Over the past ten years, Iraq has undergone a series of changes. In 2015, the Committee on World Food Security (CFS) outlined a series of initiatives designed to reduce Iraq's poverty and hunger. From creating job opportunities to building a more robust social safety net, the CFS set the groundwork for crucial innovations to reduce poverty in Iraq.
Additionally, in 2018, Iraq worked with regional and international partners such as the World Bank to introduce a $300 million social fund designed to reduce poverty and inspire sustainable development.
While previous efforts are laudable, in the wake of COVID-19 and the recent economic recession, global and local actors need to do more to reduce Iraqi poverty. This is especially true when considering how, in 2020 alone, Iraqi poverty was expected to double to 40% of the population.
Poverty Reduction Innovations for Refugees
In an effort to reduce poverty in Iraq, many international and regional actors have banded together to create innovative approaches. For instance, the UN Agency on Refugees (UNHRC) recently launched the WASH program. The WASH program sets up water sanitation systems in vulnerable refugee camps, Iraq hosting many of them. According to the UNHRC, "The system uses a series of networked, ultra-sonic water-level sensors that are installed in the tanks of water delivery trucks as well as static water tanks in refugee settlements to provide real-time data on water deliveries and consumption. It is based on the "Internet of Things". Physical objects are fitted with sensors in order to connect and exchange data over the Internet.
The system maximizes inter-regional coordination and saves Iraq money, all while minimizing the effect of Iraqi poverty. Although widespread across other countries, WAHS chose Iraq as one of the 'pilot phase' countries. They are thus allowing Iraq to harness the findings and help one of it's largest sources of poverty, refugees.
While crumbling infrastructure and lack of access to food are primary causes of poverty, the inability to care for Iraqi refugees has hindered any development progress. In essence, in order to reduce poverty in Iraq, one must also consider poverty amongst Iraqi refugees.
Innovating Through Technology
Another innovation in poverty reduction is a medical app design to connect Iraqis to affordable medications. The military conflict in Iraq has destroyed numerous hospitals, so medical care in the country is exceedingly scarce. This lead Ameen Hadeed and developer Ammar Alwazzan to create the Pharx Pharmacy app. The app connects patients to over 200 Iraqi pharmacies. This eliminates the private medical middle man that makes drugs so expensive. Moreover, the Iraq Response Innovation Lab recently decided to sponsor the future development of the Pharx app. This will allow it to expand all across the country, far beyond urbanized areas such as Mosul.
As technological innovations become more frequent in Iraq, the fight against poverty is a primary focus for tech innovators. Take, for example, Miswag, the Middle East's oldest online market platform. Miswag has recently taken a new direction in Iraq. They made it more affordable to buy food, groceries, clothing, books, and many other daily necessities. While initially Miswag was not explicitly designed for poverty alleviation, its growing market of 700,000 customers makes goods more affordable while allowing locals to sell their products more efficiently, which helps innovate the fight against poverty.
Looking Forward
Building more robust markets that encourage investment and innovation is crucial to continue poverty reduction in Iraq. It will also ensure sustainable growth for the long-term. Poverty is not a simple problem, and Iraq has weathered many conflicts in the past couple of years. However, if we all work together, we can make a difference.
– Juliette Reyes
Photo: Flickr
https://borgenproject.org/wp-content/uploads/The_Borgen_Project_Logo_small.jpg
0
0
Jennifer Philipp
https://borgenproject.org/wp-content/uploads/The_Borgen_Project_Logo_small.jpg
Jennifer Philipp
2021-01-13 12:38:53
2021-01-13 13:11:50
Innovations to Reduce Poverty in Iraq