Government Outlines Plans to Improve Infrastructure in Thailand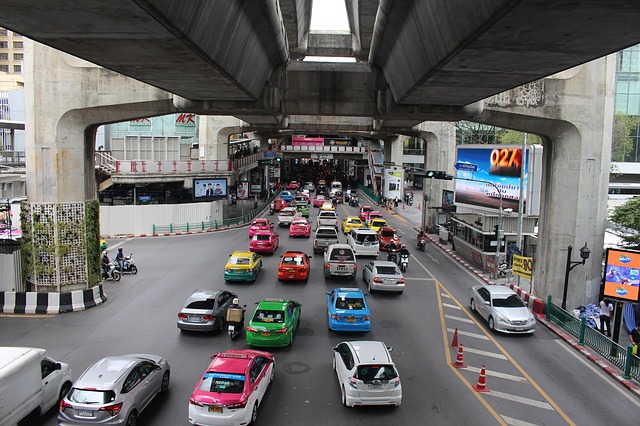 Good infrastructure anywhere in the world benefits entire communities and plays a key role in promoting growth and reducing poverty. It increases growth potential through the supply of essential services such as energy, transport, water and communications. Good infrastructure also promotes growth and employment and enables the time and capabilities of the community, creating social interactions and growth. This is particularly important in Thailand, which seeks to continue its advancement from a lower-income country to a much higher-income country.
The population of Thailand makes about 200 million trips on railways each year on old, single tracks with engines from the 1960s, causing many derailment accidents and railway/personal vehicle accidents annually. Why is a good public transportation system important? According to the World Bank, good public transportation can fundamentally improve people's lives. It can give people more access to economic opportunities, increase productivity and boost growth.
In Thailand, the infrastructure for water, sewage and energy are underdeveloped and slowing the rate of urbanization. Smaller cities and rural areas are also suffering because of their inability to attract investors due to poor infrastructure.
What is the government doing about these problems related to infrastructure in Thailand? There are five main projects that will be put into place between 2015 and 2022.
Urban connection
This means interconnecting different means of transportation such as buses, metros and taxis in Bangkok, helping to reduce traffic congestion and motivate people to use public transportation instead of a private car.
Rail connection
Upgrading to a one-meter dual-track system will help serve more passengers. Also, cargo and products will be shipped much faster, on time and more safely. The Ministry of Transportation also plans to expand the system by 3,000 kilometers (1,864 miles) around the country.
Upgrading airports
Currently, the Suvarnabhumi airport is over-serving its capacity of 45 million people annually by five million people, meaning a new runway has to be built and a new domestic flight terminal will be added, as well as more parking spots. Renovations and major additions will also be added to the Don Mueang and the Utapao airports, which are both international. A few of the domestic airports, like the ones in Phuket and Chiang Mai, will also get a few upgrades.
Seaport expansion project
Building a new deep seaport in the southern part of the country will ensure the easy transportation of goods and products from Europe and India via the Andaman Sea more effortlessly.
Road expansion project
Between 2015 and 2017, 12 more economic zones will be added, connecting major cities to smaller towns and neighboring countries.
Thailand has a diverse economic base, exporting both raw materials and finished products to the rest of the world.  As the infrastructure in Thailand improves, the poverty rate will keep decreasing.
– Lorial Roballo
Photo: Pixabay
https://borgenproject.org/wp-content/uploads/logo.jpg
0
0
Borgen Project
https://borgenproject.org/wp-content/uploads/logo.jpg
Borgen Project
2017-11-14 01:30:59
2019-11-21 01:37:44
Government Outlines Plans to Improve Infrastructure in Thailand