Infrastructure in Comoros Leads to Economic Struggle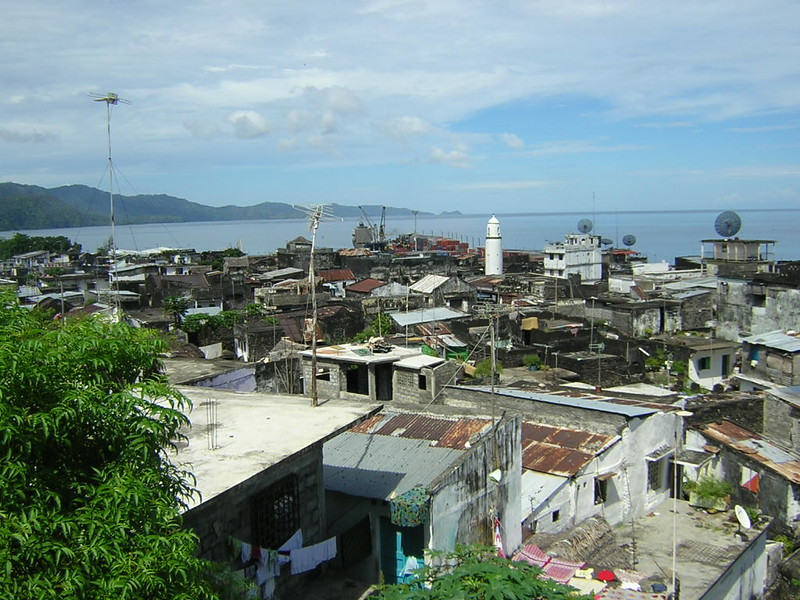 Comoros is an archipelago of islands in the Indian Ocean, off the coast of Eastern Africa and home to a population of about 734,900 people. It is a nation that has struggled with political instability and poverty despite its picturesque beaches and natural beauty. The issues of poverty can be partially attributed to the poor state of infrastructure in Comoros.
In a worldwide comparison, Comoros ranked 198th, theoretically attributing 1.11 meters of infrastructure for each of the estimated 790,000 inhabitants currently residing in the country. Transport systems are particularly limited in Comoros, with only 673 km of the total 880 km of roads having been paved. Additionally, there are no railway systems of any nature available to its citizens.
The economy and infrastructure have been tied to each other for many years. This has been demonstrated in the fact that the weak infrastructure in Comoros and the business climate have severely hampered economic activity. It is currently ranked 153rd out of 190 countries in the World Banks' most recent report, dropping one place since the previous assessment.
With these apparent issues in the infrastructure and economy of Comoros, there must be improvements made to these aspects of the country. Some work that has already been undertaken has come in the form of Public-Private Partnerships (PPP). These aim to create long-term contracts between a private party and a government entity, in which a public asset or service is provided, and bear all risk and management responsibilities.
One of these projects was established in 1998, called Comorienne de d'eau et de l'electricite (CEE), but it was cancelled soon after. There was an additional project in 2003, Mutsamudu Port, which received $500,000 in funding.
Other programs include the Infrastructure, Water, and Environment Project for the Comoros, which was established to support the objective of improving living conditions and stimulating economic growth. It aims to do this, while also protecting the environment, through investments to the basic infrastructure in Comoros.
The component of transport to the program is extremely important, as it assists Comoros with improving road maintenance, safety and management. Management improvements are achieved through three subcomponents: national and regional roads periodic maintenance, roads safety and institutional strengthening.
These subcomponents will rehabilitate earthworks, including pothole repair, local reinforcement, resurfacing and resealing. They will also maintain and repair road shoulders, finance the installation of traffic signals and strengthen the capacity of the executing agency, among other things.
The urban water supply is another component of importance that will rehabilitate and extend the urban water infrastructure. This will support technical assistance to strengthen the management and operation of urban water utilities.
With more efforts like these, improvements to the infrastructure in Comoros can make the fight against poverty achievable.
– Drew Fox
Photo: Flickr
https://borgenproject.org/wp-content/uploads/logo.jpg
0
0
Borgen Project
https://borgenproject.org/wp-content/uploads/logo.jpg
Borgen Project
2017-12-04 01:30:39
2019-11-18 01:15:54
Infrastructure in Comoros Leads to Economic Struggle