Closing the Gender Gap in India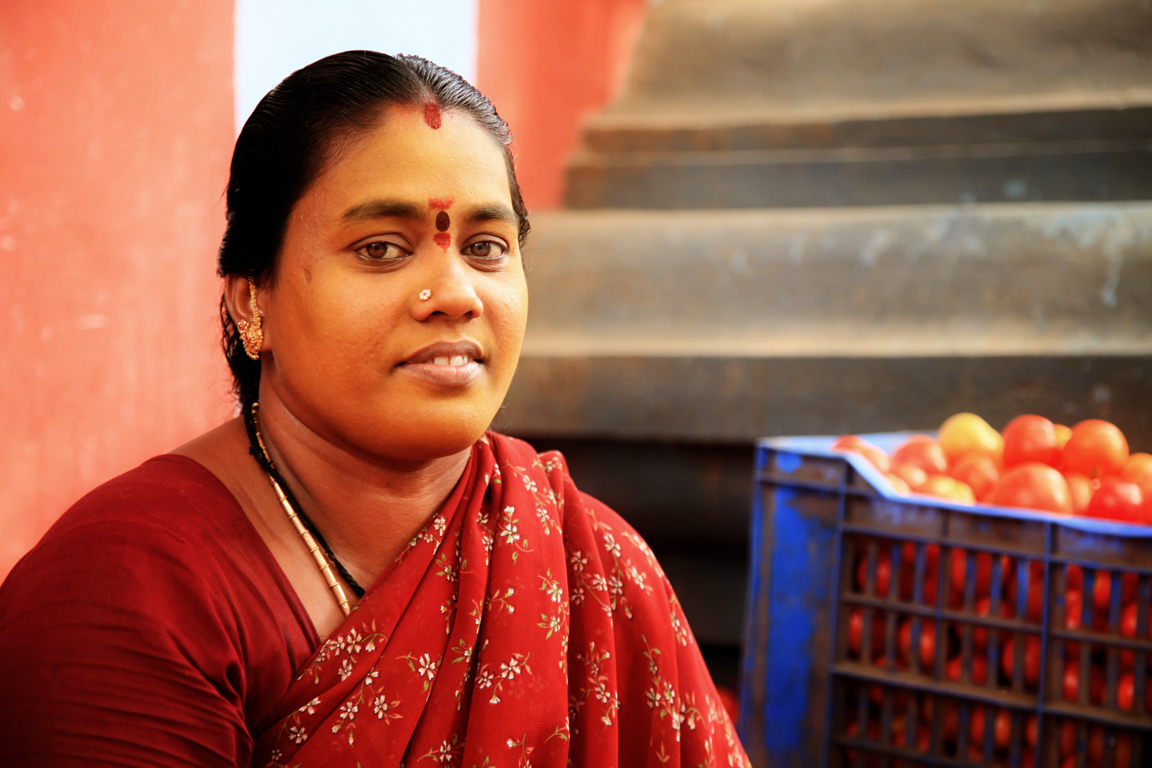 The coronavirus is disproportionately affecting women across the globe, setting back progress for global gender equality. Confined inside homes, women are shouldering more of the housework and childcare than their husbands, fathers and brothers. In India, a country where women are expected to fulfill homemaking roles, the gender disparities in housework between men and women are only growing more apparent, especially as more women exit the workforce. For Indian women, domestic unpaid labor consumes hours of their days and limits them to a life of financial dependence on their partners or a life of poverty. In India, two-thirds of the population lives in poverty. With the unemployment rate being as high as 18% for Indian women, compared to 7% for men in India, it's inevitable that women make up a large percentage of this impoverished population.
Women's Unpaid Role in India
While men in India complete less than an hour of unpaid labor each day, Indian women spend six hours of their day on unpaid labor. In comparison, men around the world typically spend around two hours a day on unpaid labor, while women spend four and a half hours.
Although the time and energy women put into cleaning and caring for children and the elderly are essential roles in economies, housework isn't widely recognized as a form of labor. As part of their domestic responsibilities, Indian women must also retrieve water from wells, a chore that spans several hours and multiple trips in one day. Often lacking the aid of technology, Indian women must cook, clean and do laundry by hand.
Because women in India bear the burden of housework, they can't maintain stable jobs outside their homes. This requires them to rely on their partners. This is in part due to the traditional patriarchal system India upholds. From a young age, Indian women are trained to fulfill roles inside the home. As a result, Indian women are excluded from the workforce, and young girls are pulled from schools to work inside the home, jeopardizing their education.
This reality has only grown over the years, as more and more women have exited the workforce. Over the past decade, the percentage of women in the workforce has dropped from 34% in 2004 to 25% in 2018, compared to the nearly 80% of men who work.
Why Female Employment Is Declining
The decline in female employment directly impacts Indian women's risk of falling into poverty, as they are unable to financially support themselves. But up to 64% of women said they had to be responsible for housework as there were no other family members who would perform these responsibilities.
With a population of over 1.3 billion people, it's increasingly difficult to secure a position in the Indian job market, and work positions designated for women are slim. On top of this, upon completing the same job as men, women earn 34% less in wages than their male coworkers. For women who manage to secure a job, their time is stretched thin as they complete both paid work and unpaid work. As a result, they are less likely to spend time on education, cultural and leisure activities.
There are exorbitant economic losses, though, when women are not welcomed into the workforce. According to an Oxfam report on female unpaid labor, the value of global unpaid labor performed by women amounts to at least $10.8 trillion annually, or, as the study suggests, "three times the size of the world's tech industry." By putting into context the monetary value of unpaid labor in society, the true economic loss of excluding Indian women from the workforce is undeniable.
In a step toward creating a more inclusive workforce environment for Indian women, the country passed the Maternity Benefit (Amendment) Act in 2017. The amendment increased the number of weeks for paid maternity leave from 12 to 26 weeks. But this act hasn't led to a significant change in female workforce employment. Instead, the act could continue to negatively impact female employment. Newly responsible for covering the cost of additional paid maternity leave, companies may be less inclined to hire female workers.
Combined with the recent growth in female education and declining fertility rates, India's economy is primed for welcoming women into the workforce. But the country must strike a balance between paid and unpaid labor, a gendered expectation rooted in Indian tradition.
Closing the Gender Gap: One Indian Woman's Petition
One Indian woman is especially determined to redefine gender roles in India. Juggling unpaid labor at home along with her involvement in a charity for reproductive justice, Subarna Ghosh realized she was shouldering the majority of housework —particularly since the pandemic forced her family to stay home.
In July 2020, Ghosh decided to draft a petition on Change.org and describe her experience as a working woman in India expected to perform the majority of the housework. "Unequal distribution of unpaid household work has rendered the harshest blow to women across India during this lockdown. Yet, women's care work continues to be invisible and no one wants to address this gross imbalance," she wrote.
Directing her efforts at India's Prime Minister Narendra Modi, Ghosh concluded her petition by calling on Modi to encourage Indian men to equally fulfill their share of housework. The petition has received over 75,000 signatures, mostly from women who stand in solidarity with Ghosh and relate to her experience.
Ghosh's petition reflects the persistent struggle for female equality in India, as one woman's experience echoes the experience of thousands. Only when women in India are given the same opportunities as men will they be able to earn their own financial independence.
– Grace Mayer
Photo: Flickr
https://borgenproject.org/wp-content/uploads/logo.jpg
0
0
Kim Thelwell
https://borgenproject.org/wp-content/uploads/logo.jpg
Kim Thelwell
2020-09-11 08:51:05
2020-09-11 08:51:05
Closing the Gender Gap in India