Improving Women's Rights in Afghanistan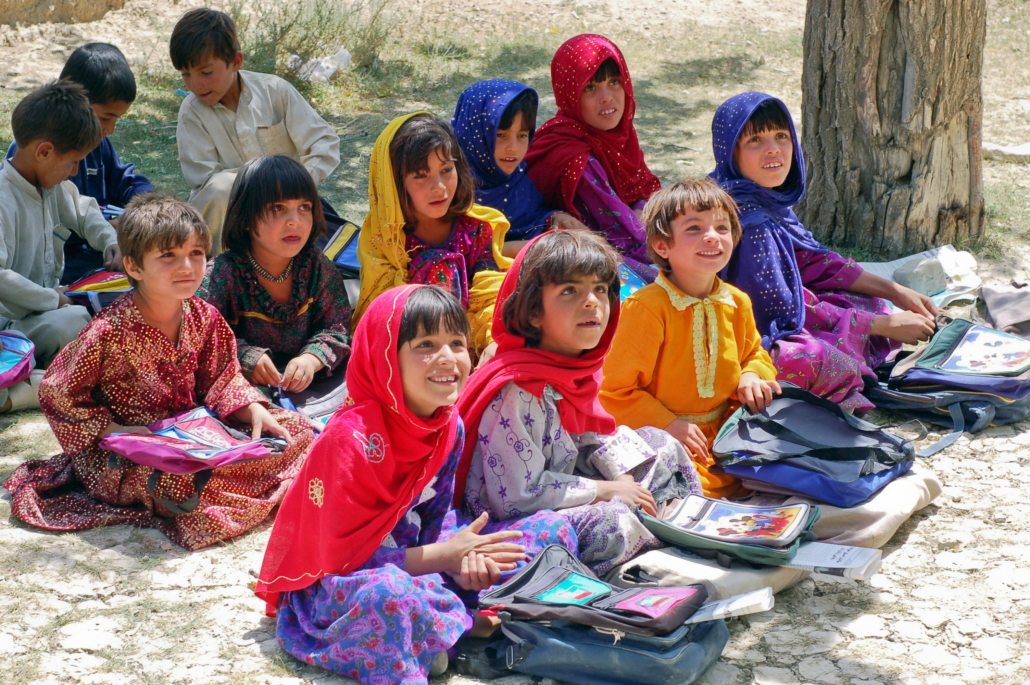 Wandering the streets of Kabul, Afghanistan in the 1960s, one passed lively, miniskirt-clad women alongside male friends as they strolled to their university classes. Heiresses to a new age of freedom, these women voted, laughed and lived freely, invigorated by the progressive spirit that pervaded every corner of the city. Beginning in the 1970s, however, conflict and poor governance gradually weakened women's societal freedom. Then in 1996, the Taliban dismantled what semblance of equality remained. The United States' post-9/11 occupation in Afghanistan ousted the Taliban and has helped to revive and work toward improving women's rights in Afghanistan for nearly two decades. Yet in February 2020, the U.S. endorsed a deal with Afghanistan to withdraw from the country called The U.S.-Taliban Peace Deal. Although the agreement heralds a much-overdue peace between these long-warring countries, the departure of American troops may facilitate the return of Taliban rule and the subsequent eradication of women's rights in Afghanistan.
The Taliban's Unchecked Oppression of Women
The first half of the 20th century saw great progress toward gender equality in Afghanistan. The era's feminist vigor enfranchised women and integrated them with men. When the 1960s constitution cemented women's rights in the fabric of the nation, true gender equality seemed imminent.
Hardship soon befell Afghanistan. The country's status as a Soviet proxy state in the 1970s, and later, the jihadist activity by Mujahideen groups, eroded women's rights. Additionally, these conflicts contributed to the political fragility that ultimately enabled the Taliban to take power in 1996. In pursuit of establishing an Islamic state, the Taliban implemented a doctored, repressive interpretation of sharia law.
This Islamist code drastically encroached on women's rights in Afghanistan and effectively confined them to the domestic sphere. Depriving them of the right to vote, to receive an education or to seek employment, the Taliban subordinated women. Even minor defiance to these restrictions met with violent floggings, abuse and even stonings. Such atrocities extended beyond legal sanctions; women were frequently subject to sexual assault. The Taliban's message was clear: womanhood itself was punishable.
US Occupation and Female Empowerment
After al-Qaeda-engineered the 9/11 attacks, the U.S. deployed thousands of troops to Afghanistan to depose the Taliban. This maneuver catalyzed nearly two decades of bloodshed. Though it has been hotly contested, America's involvement has boosted women's rights in Afghanistan. During the U.S. occupation, women have regained considerable economic opportunity and social freedoms.
Post-Taliban legislative actions have codified gender parity. The new constitution recognizes women's legal equality with men. Rape, violence and physical abuse, previously an unrelenting threat to Afghan women, are now indictable offenses.
Women are also profiting from widening economic and educational opportunities and changes in societal attitudes. After decades of flatlining, the female labor force participation rate has increased by 7% since 2010, with women foraying into education, medicine, law enforcement and even public office at record levels. Women's recent vocational advances have contributed to shifting ideologies across the country. In February 2020, NBC News reported that most Afghans have discarded misogynistic views in support of improving women's rights in Afghanistan. Such a cultural transformation seems to herald women's long-term empowerment and civic engagement.
Repercussions of the US-Taliban Peace Deal
Tragically, the U.S.-Taliban peace deal, signed Feb. 29, has the potential to reverse these last two decades of progress. With robust backing from both sides, the document provides for the departure of American troops from Afghanistan. This deal promises an end to the United States' longest war. For its part, the Taliban has agreed to reject terrorism in pursuit of negotiating peace with the Afghan government.
The deal aspires to pacify a country too long battered by conflict, but it contains a grave flaw: it makes no provisions for women's rights in Afghanistan. Despite its previous claims that harmony would "not be possible" without securing equality for women, the U.S. deferred the determination of gender parity to intra-Afghan discussions.
The Taliban has committed to granting women the rights that Islam guarantees. However, it claims to have upheld this pledge during its brutally repressive rule from 1996 to 2001. Given that the Taliban's understanding of women's rights has proven alarmingly narrow, its recent promise is hardly a consolation. Moreover, according to the U.S.'s most recent report, the territory that the Afghan government commanded in 2019 had dwindled to a record low. Without foreign aid or military backing, many fear the Taliban will easily overthrow the weakening Afghan government following the withdrawal of American troops.
Progress
In the past 20 years, Afghan women have shattered thousands of glass ceilings as they have built successful careers and enjoyed their hard-won freedoms. As the terms of the peace deal are actualized. However, the potential return of Taliban rule threatens to obliterate these advances. In order to avert a revival of misogyny and secure women's rights in Afghanistan, Women for Afghan Women's (WAW) Peacebuilding Program is preparing women to participate in future intra-Afghan talks. Along with stimulating meaningful political discourse among citizens, the program has coached 3,065 women in advocacy and negotiation. Politically and socially empowered, these outspoken women are joining the everyday conversations and monumental peace talks that will dictate their and their country's future, and work toward improving women's rights in Afghanistan.
– Rosalind Coats
Photo: Pxfuel
https://borgenproject.org/wp-content/uploads/logo.jpg
0
0
Kim Thelwell
https://borgenproject.org/wp-content/uploads/logo.jpg
Kim Thelwell
2020-11-10 07:30:51
2020-11-09 09:19:39
Improving Women's Rights in Afghanistan