Imported Food Affecting Malnutrition in French Polynesia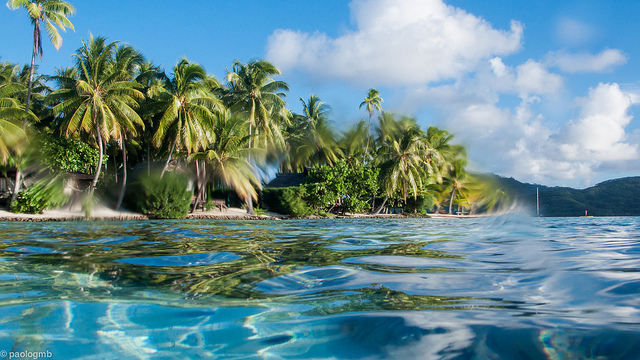 French Polynesia consists of five archipelagoes. It is located in the South Pacific Ocean about halfway between South America and Australia and has an estimated population of 287,881 based on 2017 data. The scenic islands are a prime getaway destination resulting in the tourism sector accounting for 85% of the overall economy in 2012. Despite the success in tourism, French Polynesia is facing a domestic issue related to the importing of food. Consequently, many are living with noncommunicable diseases and malnutrition in French Polynesia.
Pearl fishing remains the second largest industry among the islands. However, as a result of tourism and globalization, the islands have shifted from an agricultural economy to one that depends on food imports.The health issues are not as a result of a lack of food or hunger in French Polynesia but rather the type of food being imported and consumed.
Before French Polynesia became a tourist destination, the food consumed came from local farms and fisheries and was shared among the community. Since then, globalization has had a negative effect on French Polynesian imports and diets.
Once people started vacationing on the island, they wanted foods that were closer to their westernized diets and not naturally found on the island. This paved the way for food imports and grocery stores.
Data collected by the Food Secure Pacific organization shows that chicken is the largest food imported to the islands and a large contributor to the "rapid change in the daily diets" of the Polynesian Islanders over the years. The amount of milk and meat, including chicken, has increased, though the amount of most fruits and vegetables "has remained relatively constant" on the islands.
Overall the addition of processed, imported foods and unhealthy, unbalanced eating habits that have resulted in major dietary issues and malnutrition in French Polynesia.
In 2010 the World Health Organization and United Nations partnered up with the Pacific Food Summit "to make a better future for the Pacific Islanders as a whole". The intent was to draw attention to the different types of diseases, including malnourishment to obesity, that have been affecting the Pacific islands.
At the Summit, the organizations stated their hope to come to a "resolution on the prevention and control of non-communicable diseases," malnutrition and food-borne illness in French Polynesia. Their mission includes achieving food security in the Pacific, ensuring all people have access to safe, affordable and nutritious food that enables active and healthy lifestyles.
The World Health Organization's strategic plan to help malnutrition in French Polynesia also aims to secure a positive future for the children of the islands.
– Jennifer Lightle
Photo: Flickr
https://borgenproject.org/wp-content/uploads/logo.jpg
0
0
Borgen Project
https://borgenproject.org/wp-content/uploads/logo.jpg
Borgen Project
2017-10-30 01:30:24
2019-12-31 12:48:30
Imported Food Affecting Malnutrition in French Polynesia