The Importance of Water Quality in Laos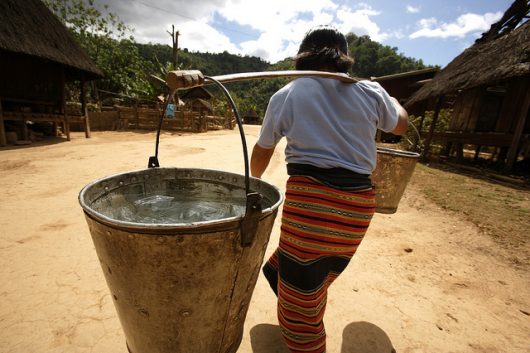 Although Laos is one of the poorest countries in Asia, it has rich natural resources. More than 85% of the land lies within the Mekong River Basin. About 80% of Laotians work in agriculture and live in rural areas. Water quality in Laos is an essential part of life and development in the country.
The usage of water in Laos is 82% agricultural, 10% industrial, and 8% domestic. Agriculture uses water for irrigation, fisheries, plantation, and livestock. There is approximately 270 billion cubic meters of available water, of which 5.7 billion is used and the remaining 264.3 billion remains in the rivers.
There is currently a hydropower boom in Laos. The country has the potential to produce 23,000 megawatts of electricity. Currently, it only utilizes 5% of that capacity. By selling electricity to neighboring countries, Laos is seeking to become the "battery" of Southeast Asia.
Hydropower and Water Quality in Laos
Hydropower, however, has had problematic effects on the water quality in Laos and neighboring countries. In 2013, villagers in Cambodia complained that dam-building on the Mekong River in Laos was ruining the water downstream. The villagers couldn't drink the water anymore because it was muddy and full of silt.
In 2016, the Malaysian company Mega-First and the government of Laos launched the Don Sahong dam. Work began without approval from the Mekong River Commission, and in spite of protests by regional NGOs and the downstream communities in Vietnam and Cambodia. The Laotian government plans to build nine more dams on the Mekong River and hundreds more on other rivers and tributaries in the region.
Scientists contend the dams pose an environmental threat to fish migration and food security. The delta of the Mekong River already experienced significant sediment loss, and a dam will make it worse. The Mekong Delta is crucial to the Vietnamese economy, as it produces 50% of the country's staple crops and 90% of its rice exports.

Ecology specialist Nguyen Huu Thien, a scientist based near the Mekong Delta in Vietnam, contends that "if the delta cannot support its population of 18 million, then people will have to migrate– migrate everywhere. The dams are sowing the seeds of social instability in the region."
The condition of the Mekong River will define the socioeconomic framework of entire communities in Laos and its neighboring countries. Laos may get an economic boost from its dams for now, but in the long term, the health of Laos and its rivers are intertwined.
– Hannah Seitz
Photo: Flickr
https://borgenproject.org/wp-content/uploads/The_Borgen_Project_Logo_small.jpg
0
0
Borgen Project
https://borgenproject.org/wp-content/uploads/The_Borgen_Project_Logo_small.jpg
Borgen Project
2017-07-22 01:30:56
2020-06-17 09:04:47
The Importance of Water Quality in Laos