5 Organizations Battling Hunger in the Philippines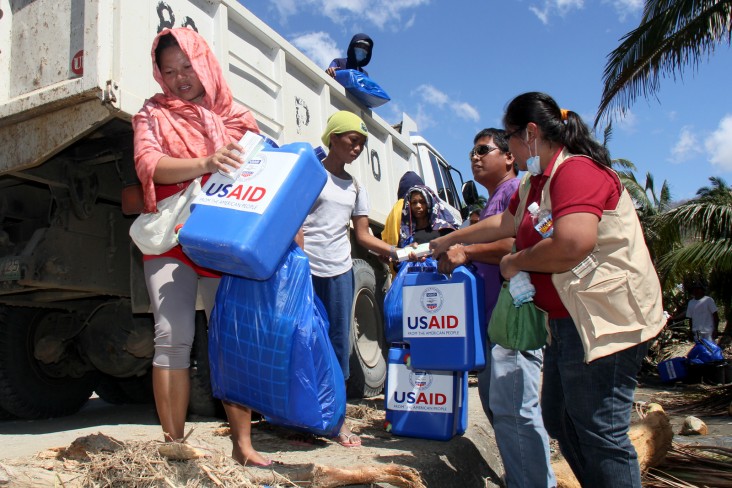 According to the Philippine Statistics Authority, the estimated poverty rate was 16.6% in 2018 and 17.6 million people faced extreme poverty. Hunger is one of the critical problems stemming from poverty in the Philippines, with 64% of the population suffering from chronic food insecurity.
According to the World Food Programme, factors such as climate issues and political challenges have contributed to the food insecurity that Filipinos continuously face. The Mindanao region has endured four decades of armed conflict that resulted in more than 40% of families displaced between 2000 and 2010, thus deteriorating food security. Natural disasters like typhoons are a typical experience in the Philippines, at a rate of about 20 per year. In fact, the country ranks third out of 171 countries in the 2015 World Risk Index and fourth out of 188 countries in the 2016 Global Climate Risk Index.
In response, many organizations have shown interest in improving the conditions in the Philippines through various programs and projects. Here are five organizations that have stepped up to address hunger in the Philippines.
Action Against Hunger
Action Against Hunger is an organization that has worked in the Philippines since 2000. Since then, it has aided a total of 302,014 Filipinos in poverty to improve various aspects of their daily lives.
In particular, the organization has reached 2,000 people with nutrition and health, 221,820 people with water and sanitation and 73,207 people with food security and livelihood programs. Action Against Hunger also focuses on community-led initiatives within the areas affected by armed conflicts and natural disasters.
World Food Programme
World Food Programme (WFP) tackles hunger in the Philippines with an emphasis on rebuilding communities. For example, its food and cash assistance programs provide aid in exchange for participation in vocational skill training and asset creation activities.
One major program of the WFP is Fill the Nutrient Gap, which aims to address malnutrition among children which can cause health issues like stunted growth. In the Philippines, 33% of children aged 5 or younger, which amounts to 4 million children, are less likely to reach their full mental and physical potential due to stunted growth. To address these issues, Fill the Nutrient Gap has helped identify and prioritize certain policies and program packages. Its goal is to improve nutrient intake for target groups through increased availability of nutritious food. The program resulted in various recommendations on health, social welfare and food processing policies for the country.
The organization also provides school meals to more than 60,000 children in the areas of Maguindanao, Lanao del Norte and Lanao del Sur in the Philippines. In addition, WFP deals with early childhood nutrition. WFP encourages certain products like micronutrient powder for children aged 6 months to 23 months and fortified food for those under 3 years old.
Feed the Children
Feed the Children has battled hunger in the Philippines since 1984. Its programs have positively influenced more than 283,000 people in 38 communities. Through the use of Child-Focused Community Development (CFCD), the organization helps children overcome both short-term and long-term hunger issues.
The CFCD approach works with vulnerable and at-risk children as well as their caregivers and communities. Through this program, Feed the Children has provided caregivers with necessary training and resource provisions required to feed families, build clean communities and increase access to education.  As a result, it was able to achieve the goal of cultivating appropriate conditions required for thriving, specifically in terms of food and nutrition security.
FEED aids Filipinos in many areas, such as improving childhood nutrition and development or training on water and sanitation. It also utilizes the idea of child-managed savings groups to teach financial management to children and allow them to develop savings for food and family use.
Rise Against Hunger Philippines
Rise Against Hunger Philippines is an international organization focused on the distribution of food and relief aid. Its primary goal is to provide packaged meals and facilitate shipments of donated products like medical supplies, water and food. Numerous volunteers contribute by packaging meals that contain an array of micronutrients vital for human growth and sustainability. So far, the organization was able to supply 20.75 million meals to the Philippines, saving 1.4 million lives.
Rise Against Hunger Philippines also provides relief aid for natural disasters and political conflicts through vast networks that work to address various needs. Additionally, it has created safety net programs that provide nutrition and vocational skill training for the poor to transition out of poverty.
Food for the Hungry
Food for the Hungry (FH) has been active in the Philippines since 1978. Beginning with helping refugees, the organization has expanded its efforts to other developmental programs which include the issue of hunger. It has reached 23 different communities and sponsored 6,565 children in the Philippines.
With a significant portion of the Filipino population under the poverty line, FH has focused on long-term developmental programs. These are to create opportunities for improved nutrition and poverty reduction. To create foundations for self-sufficiency, FH employs a four-phase community development plan in Filipino communities.
Phase One begins with discovering the risks and needs of the people, especially in regards to the children. Phase Two is where local government and community leaders come together with FH. From there, they develop action plans that would create livelihood programs and training for future leaders. Subsequently, Phase Three promotes these development projects, handles solutions for health and reduces disaster-related risks. The main goal in this phase is to reduce food insecurity in the event of natural disasters or political conflicts. Finally, Phase Four evaluates how people's needs were properly addressed and how the community gained a sense of independence in food provision.
These five organizations are just a glimpse of the work that some are doing to help reduce hunger in the Philippines. They have implemented a wide variety of plans to help reduce poverty and provide nutritional meals to the poor. Furthermore, there have been additional efforts in helping people maintain a healthy lifestyle. Nonetheless, even with the progress, more aid would help combat the ever-imminent issue of hunger in the Philippines.
– Kiana Powers
Photo: USAID
https://borgenproject.org/wp-content/uploads/logo.jpg
0
0
Jennifer Philipp
https://borgenproject.org/wp-content/uploads/logo.jpg
Jennifer Philipp
2020-07-24 15:00:54
2020-07-22 14:50:22
5 Organizations Battling Hunger in the Philippines