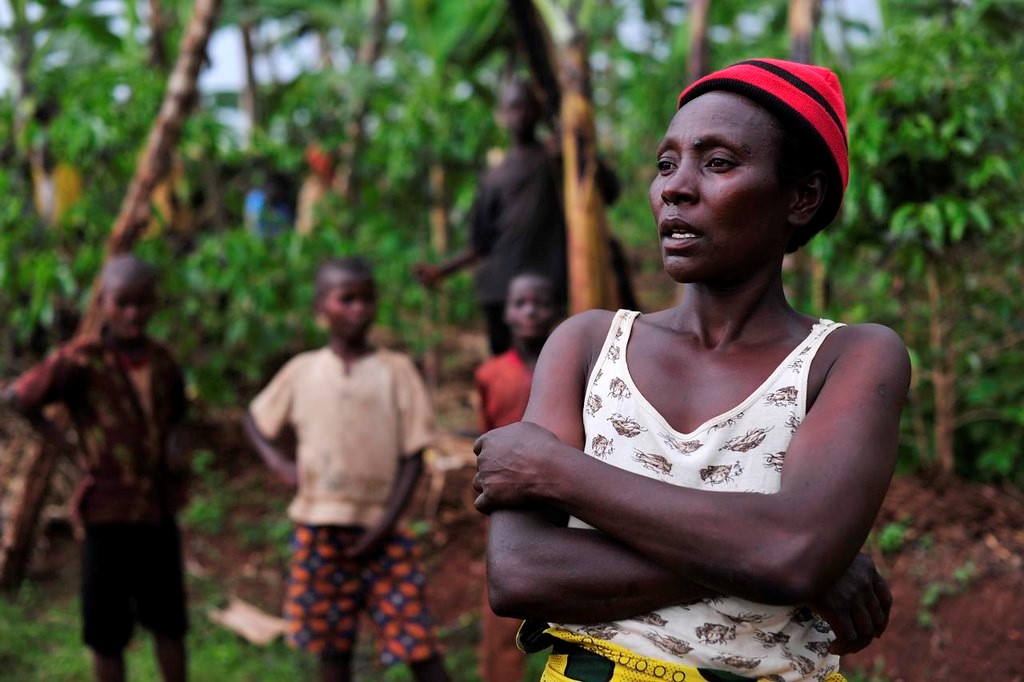 Rwanda, the land of mille collines as the French would say, harbors countless picturesque hills. Unfortunately, the breath-taking landscapes of the Central African country are also witnesses of major crimes against humanity. Human trafficking in Rwanda consists of one of the most disquieting concerns for human dignity.
The Situation
Over the years, there has been substantial economic growth in the landlocked Sub-Saharan country. However, Rwanda has still not ceased to be a destination country for human traffickers taking advantage of high rates of unemployment, homelessness and gender inequalities.
Umutesi is one of the many girls who fell victim to human trafficking in Rwanda. In 2018, an elderly woman approached her and offered a job that seemed like a once in a lifetime opportunity. Desperate for a job, she accepted the offer and traffickers sent her to Nairobi, Kenya under strict orders to hide her passport. Instead of the job at a supermarket she expected to find, she found herself in a slave market, called the office, where prospective buyers browsed.
"We were sold off like mere commodities," is how she described what had happened to her at the office.
She ended up working in heavy labor, experiencing sexual and physical abuse and surviving in inhuman conditions. Additionally, she changed homes three times with each worse than the one before. When she succeeded in reaching a Rwandan diplomat via a phone she kept discretely, she made an escape plan that required patience and incredible endurance.
Finally, with the help of her government, she escaped and was able to fly back to Rwanda. Like many other victims, she also received free access to health care services and a little funding. Now, she manages a local grocery market and always expresses her gratitude for the second chance she got in life.
Unemployment in Rwanda
Umutesi's story is very common in Rwanda. Men, women and children, especially those who are vulnerable due to unemployment and homelessness, frequently become targets of sexual exploitation and forced labor.
According to the 2020 data, the number of unemployed Rwandans surpassed 900,000 in May 2020. In fact, unemployment numbers were below 550,000 in February 2020. On top of the overall rates, 20.6% of the youth in Rwanda remain unemployed. Needless to say, this situation is likely to only exacerbate human trafficking in Rwanda.
Never Again Rwanda (NAR)
Never Again Rwanda (NAR) emerged in 2002 in Kigali in response to the 1994 Tutsi genocide. The NGO that initially aimed to establish a safe environment for youth expanded its scope to address its current core pillars: peacebuilding, governance & rights, research & advocacy, sustainable livelihood, education and youth engagement. The organization cooperates with USAID, the Global Fund for Children, the E.U. and other counterpart organizations. Recent research that the organization conducted showed that around 77.67% of human trafficking victims in Rwanda are female. Despite employment being higher among women than men in Rwanda, women are still more likely to become targets due to lower rates of education among them and the demand for sexual slavery.
The COVID-19 Pandemic
Now with the COVID-19 pandemic, human trafficking in underdeveloped countries like Rwanda may experience an increase. While many countries are pushing for a digital transformation, human traffickers use aggravated unemployment as an opportunity to pick the most vulnerable. According to the Africa Centre for Strategic Studies, the increasing rates of unemployment, malnourishment and school closures will result in increased human trafficking.
Innovations for Poverty Action (IPA) conducted the RECOVR Survey in July 2020 to provide data and evidence to decision-makers to reduce the detrimental effects of COVID-19. The survey found that 74% of the households in Rwanda consider themselves at high risk during the pandemic, showing the highest rate among other surveyed Sub-Saharan countries. Additionally, 70% of the agriculture-workers reported suffering from altered harvests and sales.
Human Trafficking in Rwanda increased to 96 cases in 2019, whereas there were reports of only 33 cases in 2018. Considering the aggravated unemployment and declined social standards with the arrival of the pandemic, 2020 likely give way to increased human trafficking in Rwanda.
The Rwandan Government
Though there is light at the end of the tunnel for girls like Umutesi, the Rwandan government has assumed a plan called Vision 2020 to tackle poverty through strategies to boost sustainable economic growth. Additionally, Rwanda aims to boost its knowledge-based economy, investments in the private sector, agriculture and infrastructure development. The Government of Rwanda adopted policies to make labor recruitment companies register for a license from the Ministry of Labour and submit monthly reports. The anti-trafficking law that Rwanda introduced in 2018 penalizes sex and labor trafficking with up to 15 years of imprisonment, although the President of Rwanda is yet to sign the legislation for it to undergo full enactment.
There have been notable constructive developments to combat unemployment and human trafficking in Rwanda, yet scarce resources, lack of testimonies, capacity and cooperation continue to complicate the situation. As such, there are still several commitments that the Rwandan government ought to strengthen to reach the minimum standards in eliminating human trafficking. These include:
Participation and communication with international communities to increase awareness campaigns and information sharing.
The development of a more centralized systematic screening mechanism to identify victims.
The provision of training to anti-trafficking units and divisions.
Cooperation with the international community to boost education and employment opportunities.
Work to ensure gender equality in access to education.
Currently, Rwanda remains at Tier 2 status according to the U.S. Trafficking in Persons Report for 2020. This shows that Rwanda has still not fully complied with the minimum standards to reduce trafficking, though it has implemented positive efforts. Through increased commitment and consistent assistance from the international community, the risks of Rwandan girls like Umutesi should reduce so that they do not become victims of human trafficking in Rwanda.
– Berrak Rasool
Photo: Flickr

https://borgenproject.org/wp-content/uploads/The_Borgen_Project_Logo_small.jpg
0
0
Jennifer Philipp
https://borgenproject.org/wp-content/uploads/The_Borgen_Project_Logo_small.jpg
Jennifer Philipp
2020-12-30 07:30:22
2020-12-30 10:44:31
Unemployment and Human Trafficking in Rwanda