How to Help People in Bulgaria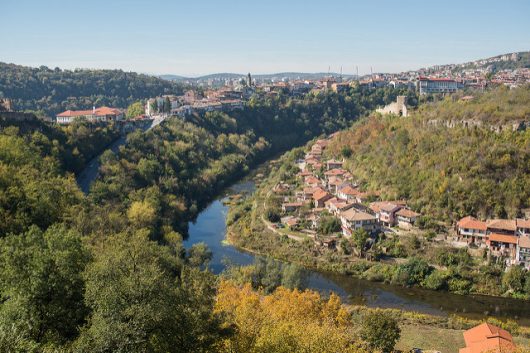 USAID classifies Bulgaria as a nation of upper-middle income, with a GNI of over $53 billion and a GNI per capita of over $7,000. Despite these statistics, learning how to help people in Bulgaria from a U.S. standpoint might begin with funding.
U.S. disbursements to the nation for fiscal year 2015 totaled over $18 million. Unlike many other nations needing assistance in health or emergency services, the top two activities were:
International Materials Protection and Cooperation (Department of Energy)
Foreign Military Financing Program, Payment Waived (Department of Defense)
Unsurprisingly, those departments are also listed as the top partners for Bulgaria, with the Department of Defense leading over Energy. Furthermore, the top sector involved conflict, peace and security, and over half of the financial assistance for Bulgaria fell under the "military" (rather than the "economic") category.
However, these focuses may not be the best ways of how to help people in Bulgaria, as the World Bank estimated the percentage of people living under the country's poverty line in 2014 at around 22 percent.
Furthermore, while HealthGrove statistics estimated the life expectancy in the country at about 74 years, it maintained one of the highest mortality rates in comparison to other nations in Europe. It ranked above only Belarus, Moldova, Ukraine and Russia. Healthgrove breaks down the risk of mortality between communicable, maternal, neonatal and nutritional diseases, injuries and non-communicable diseases.
Of these, non-communicable diseases (such as cardiovascular problems and cancer) ranked much higher than the other two in terms of mortality rates. Consequently, making arguments for funds to treat diseases that can be transferred—like HIV, malaria and tuberculosis—might seem pointless. However, that does not mean that funding cannot go toward health in general when determining how to help people in Bulgaria.
A report from the United Kingdom providing tips on those traveling to Bulgaria explained that, relative to the United Kingdom, "facilities in most Bulgarian hospitals are basic and old-fashioned." It did, however, make note of hospitals and clinics that are private as "generally well equipped and not expensive in comparison with the U.K."
Although this measure is dependent on comparing and contrasting with the United Kingdom, it does not change the fact that funding from the United States could be reallocated toward health initiatives, instead of focusing so heavily on the Departments of Defense/Energy.
While the Global Health Innovation Act seems to highlight the importance of addressing communicable diseases in other countries, it may still be influential on the healthcare of Bulgarian citizens. Additionally, the International Affairs Budget is another important piece of legislation addressing U.S. funding to other nations.
Implementing effective practices when figuring out how to help people in Bulgaria can often be as simple as supporting bills and acts that relate to the U.S. budget.
– Maleeha Syed
Photo: Flickr
https://borgenproject.org/wp-content/uploads/logo.jpg
0
0
Kim Thelwell
https://borgenproject.org/wp-content/uploads/logo.jpg
Kim Thelwell
2017-10-15 01:30:12
2020-02-13 19:56:52
How to Help People in Bulgaria