How Surfing Helps Relieve Global Poverty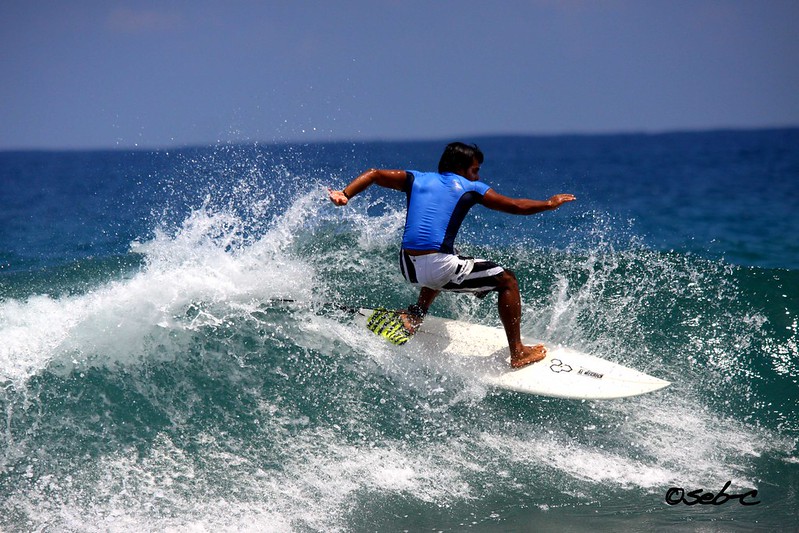 Surfing is one of the oldest but most under-appreciated sports in the world. In California and Hawaii, it is more widespread than in the rest of the U.S. combined. Australia is the only other country that hails surfing as one of its national pastimes. The birth of the sport came about in Polynesia where natives would draw cave paintings of people riding on waves as far back as the 12th century. At some point, the Polynesians traveled to the Hawaiian Islands. There, the Polynesians transferred the sport of surfing where it transcended to religious-like status for Pacific Islanders everywhere. Surfing has become an altruistic tool for the less fortunate around the world. Despite surfing's lesser-known status in America, the sport has made an impact in underprivileged countries, particularly regions in Southeast Asia. Here is how surfing helps relieve global poverty.
SurfAid
SurfAid, a nonprofit organization founded in 2000, comes from a grassroots background. It has grown in the U.S., Australia and New Zealand. Over the years, it has become one of the top charities in surfing, assisting local governments and communities to prevent mother and child deaths. In Indonesia, a mother dies every three hours and 20 babies die every other hour. SurfAid offers support by providing materials to observe the health of mothers and children.
For example, a simple, yet important material like a weighing scale allows doctors to ensure that patients' body weight is on par with their age. Other materials include measuring tapes, record books and materials for teaching. Most importantly, SurfAid helps improve water and sanitation issues through building water tanks, water taps and toilets. Having clean water and sanitation prevents diarrhea for children under the age of five, giving them a better chance to survive.
SurfAid staffers also provide equipment and seeds for gardens as well as malaria nets. With this increase in practical support, basic hygiene has decreased diarrhea by more than 45%. Antenatal care also has been implemented into programs to educate mothers about healthy pregnancies. This care and education help prevent complications from occurring during pregnancy and childbirth. Additionally, through birth spacing, the process of mothers giving birth every two to three years, women can potentially "reduce infant mortality by 20%."
SurfAid's Work in Indonesia
SurfAid has also aided the island of Sumba. Located in Eastern Indonesia, the island is plagued by poverty, food insecurities and famine, making daily lives difficult. This has resulted in more than 60% of its children under five suffering from malnutrition.
SurfAid developed a project called the HAWUNA program, meaning 'unity' in Indonesian. The program works with more than 7,500 people in 16 different communities in the sub-district of Lamboya Barat to improve food insecurity. Additionally, the program educates parents on childcare in order to combat malnutrition. With access to clean water, sanitation and healthcare, there have been massive improvements in healthcare and healthy weight gain across the community.
SurfAid's project development also includes the availability of support services. The organization's collaborations with the communities are developed through detail-oriented results. Collaborations take into account the health, livelihoods, beliefs and social structure the people of each community have.
The Story of Dharani Kumar and Moorthy Meghavan
Another way to see how surfing helps relieve global poverty is through the story of Dharani Kumar. A 23-year old native Indian fisherman, Kumar started surfing in his teens in Kovalam Village using polystyrene foam as surfboards. After surfing for nine years under his mentor, Moorthy Meghavan, Kumar became a surfing champion in his homeland in 2015. The hobby he picked up as a teen did more than just provide an outlet for Kumar's talent. Surfing also allowed Kumar to improve his networking opportunities around the world, as well as learn the English language.
In 2012, Kumar's mentor, "Moorthy Meghavan founded the Covelong Point Social Surf School." As a result of this school, Kumar and his group of friends pledged to stay away from drugs and alcohol. As a rule, if students started using or drinking, they were kicked out. Through this school, Meghavan was able to turn his dream of guiding poor, disadvantaged children away from addiction into a reality.
When Meghavan dropped out of school in sixth grade, he started fishing for a living to provide for his family. Though passionate about surfing, Meghavan was virtually unknown in the international surfing community. However, he still forged a plan to help children fight their way out of poverty through surfing.
Meghavan's slogan, "No Smoke, No Drink, Only Surf", has become instilled in the program. The program has paid dividends for locals looking for direction in their lives. Though substance abuse is somewhat prevalent in Kovalan Village, his guidance through his own experiences mixed with his passion for the sport has reflected on others. Though not a household name in surfing, Moorthy Meghavan has become a local legend by not only helping Dharani Kumar rise as a surfing star but also in guiding children to a better life.
The Impact of Surfing
What started out as an ancient art form by native Polynesians has now become an international phenomenon. Whether it's providing assistance to those living in impoverished conditions or guiding children to a better lifestyle, there is no doubt that surfing helps relieve global poverty.
– Tom Cintula 
Photo: Flickr
https://borgenproject.org/wp-content/uploads/logo.jpg
0
0
Jennifer Philipp
https://borgenproject.org/wp-content/uploads/logo.jpg
Jennifer Philipp
2020-06-13 01:30:06
2020-06-12 18:55:51
How Surfing Helps Relieve Global Poverty